A small gift for birthday
Exactly. Today is my birthday. And so I want to make you a small gift.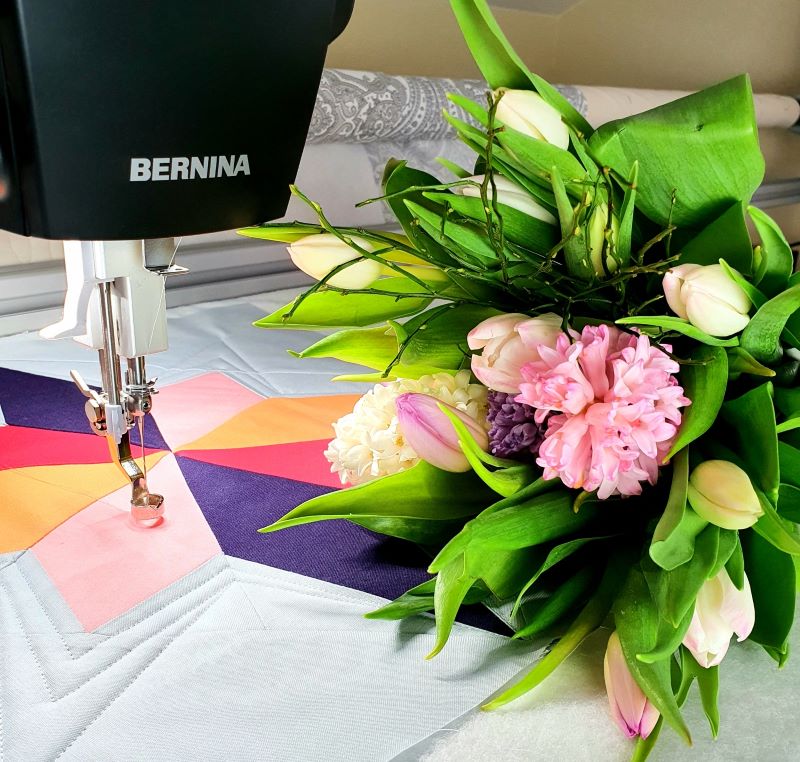 The top one (or more) finished quilts and threatens, out of whichever reasons, UFO than to disappear in a box / cabinet? That must not be! Today I start a birthday discount promotion! In any pantograph your choice you get
15% Discount.
How does this work? You tell me, with which the pantograph quilted (allover quilting with Qmatic) you want your top have. Maybe you have already a concrete idea, the photo of a quilt, which you have seen in Instagram or Pinterest, or the pattern of a pantograph. Since I work with the Qmatic (see my blog post from July 6 2019), I have a lot of patterns to choose from. If your desired pattern is not present, that's no problem. There are various companies, offer the digitized pattern for the Bernina Qmatic.
Then she grabs the top along with the back and the web in a box and send it to me. The promotion runs until and including the
23.March 2020.
The date of the postmark is valid. Once your quilt has come with me, I'll get back to you. Then we can discuss further details.
And how much is it? Here one example calculation:
The quilt is 1.20 m wide and 1,60 m. This results in an area of ​​1,92m². The selected one of you pantograph costs 35 € / sqm. (Please note, that the price varies for a pantograph depending on complexity and density!):
Clamping of the quilt (up to 2 m wide): 15,00 €
Quilting: 35 € x 1,92m² : 67,20 €
Yarn according to consumption (from): 8,00 €
–> Total: 90,20 €
less 15 % Discount : 13,53 €
–> Price for Quilting: 76,67 €
The fee for shipping will be charged separately. This also applies to any necessary preparatory work (for example the straightening of top or back).
Also important is, that you are my explanations of the "Preparations for quilting" under "Quiltservice" observed!
So, I hope, I do not have too much confused you with my numbers. If you have questions, just call me or send a mail!
I´m looking foward, your to be able to accomplish with love stitched top to quilt!
Your Ines