That must be on the wall! My Cadence Court quilt
(This post includes unpaid advertising)
It's been a little quiet on my blog in the past few weeks. But that does not mean, that my hobby was completely at rest. On the contrary: I was able to complete some tops for beautiful quilts, Pillows have found their new owners and of course sewing masks has not been neglected.
But leave me of mine "Cadence Court Quilt" messages, who finished yesterday. As I've already told you, Nicole introduced me to Foundation Paper Piecing in early January. It was on our sewing weekend "Cadence Court Quilt" from Sassafras-lane.com on the map. (The pattern for the quilt can be found here https://sassafras-lane.com/products/cadence-court can be purchased.)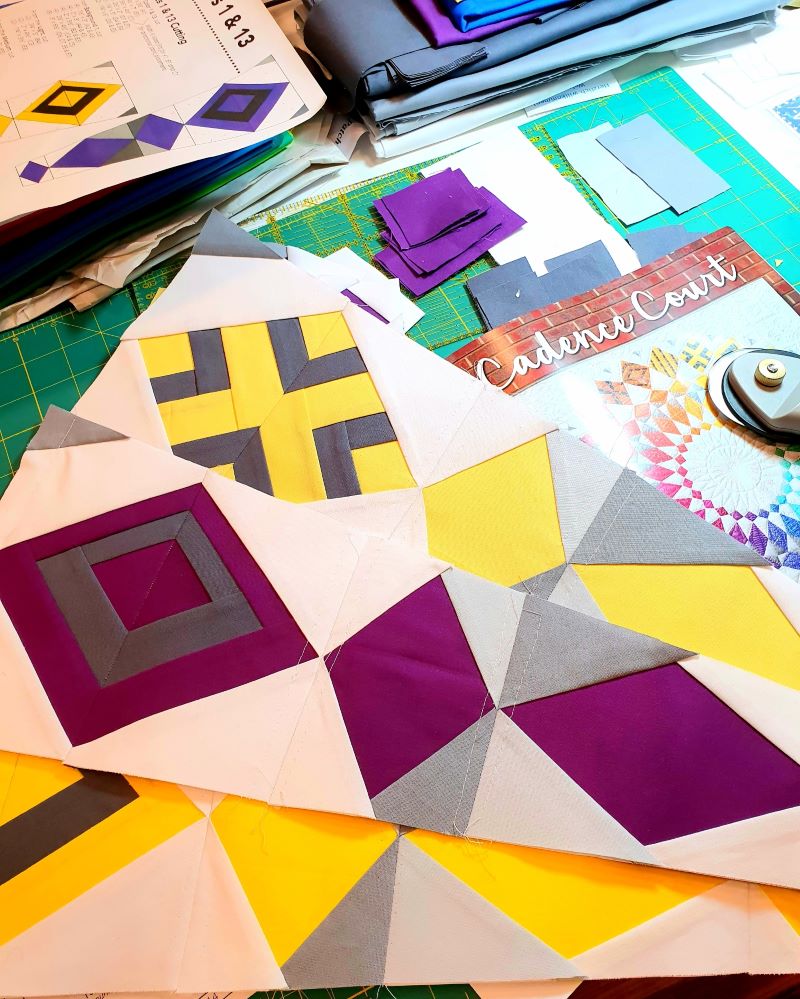 In the beginning I was a bit skeptical, whether I am up to this challenge as an absolute beginner. But after the sewing weekend, I went home with eight finished strips.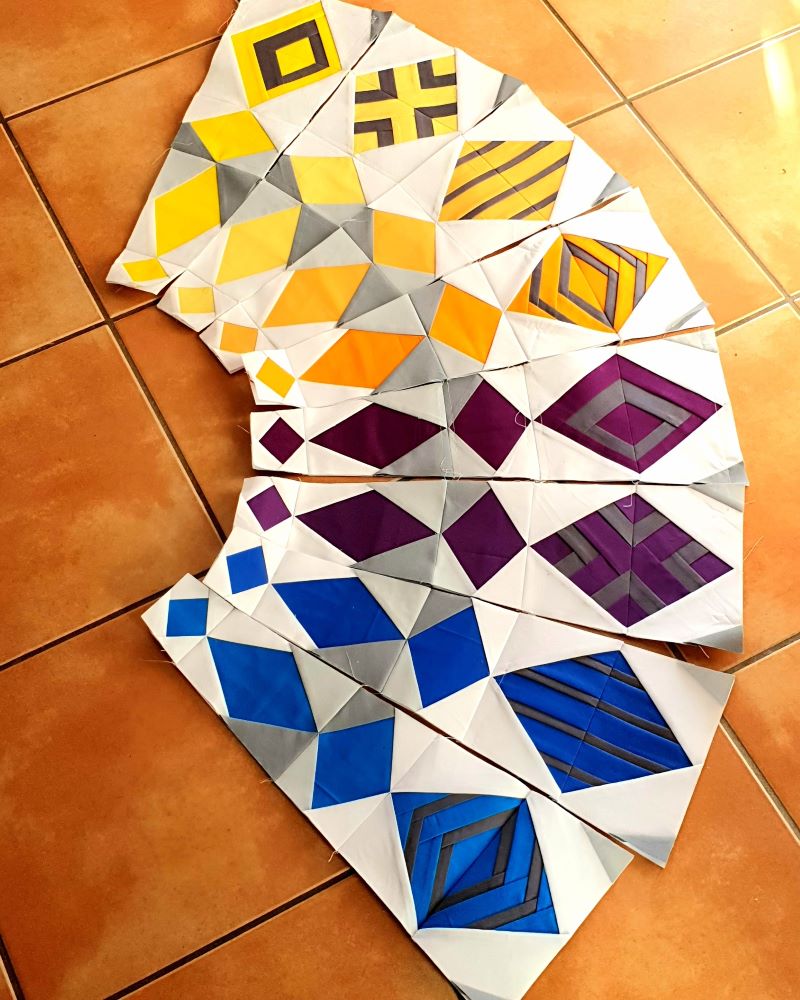 Then the ambition grabbed me. As often as possible, I sewed part by part. And then I was proud of me, when all the stripes were sewn.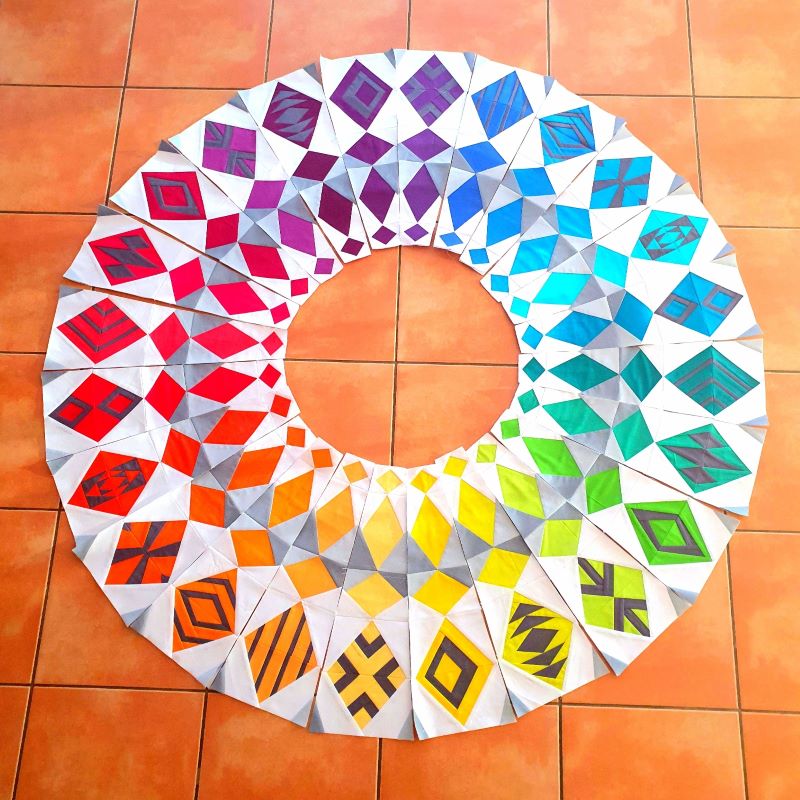 Now sew on the inner circle and the outer parts and the top was ready for quilting.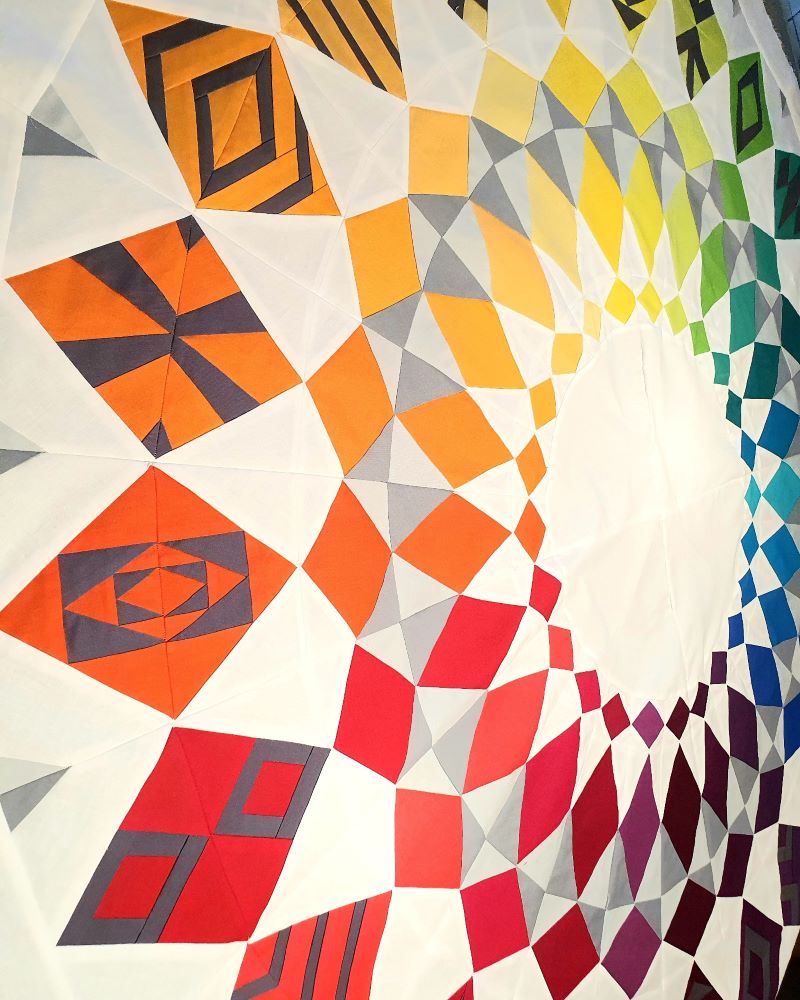 Deciding on a quilt pattern, is just as difficult sometimes, how to find the right fabrics for a project. On the internet I could already get some quilted ones "Cadence Court Quilts" examine. And found out for me, that I want to continue the existing geometry of the pattern. I worked out the structure of a mandala for the inner circle…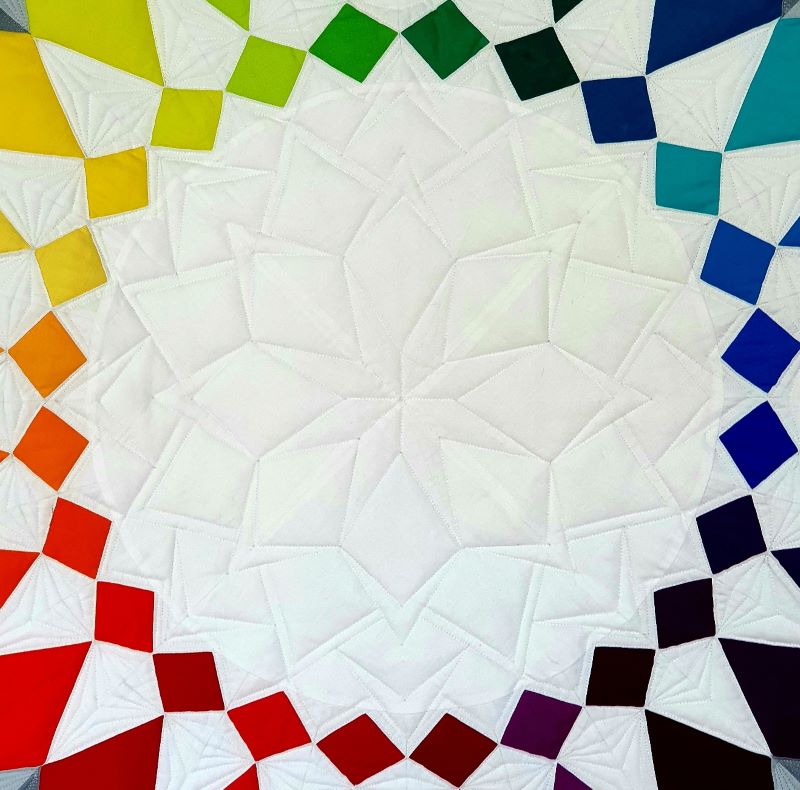 ... and further outward, only the white and gray areas are quilted.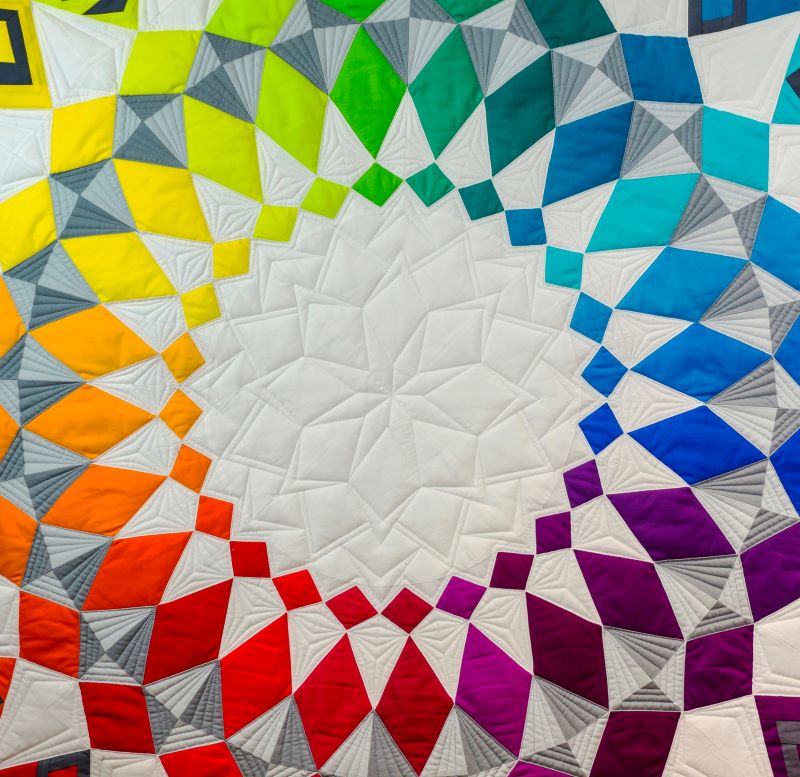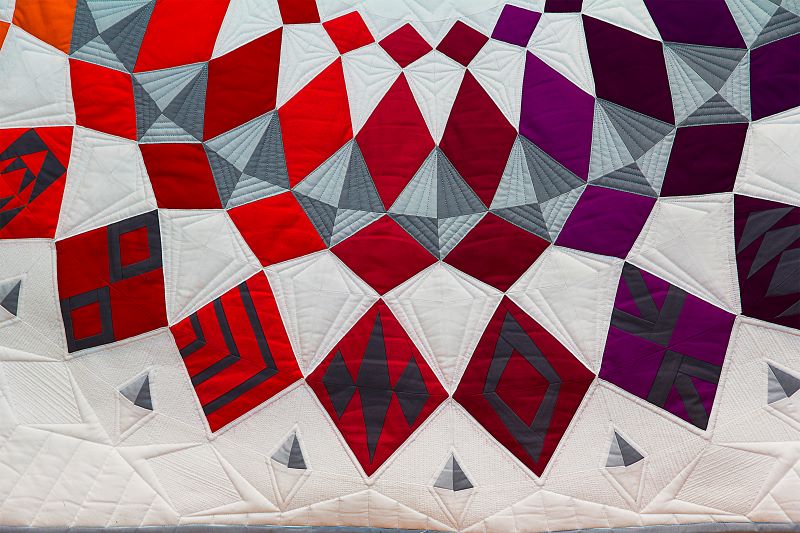 In the corners I have shown an arbitrarily selected patched part as quilting and let the entire quilting run outwards with simple lines.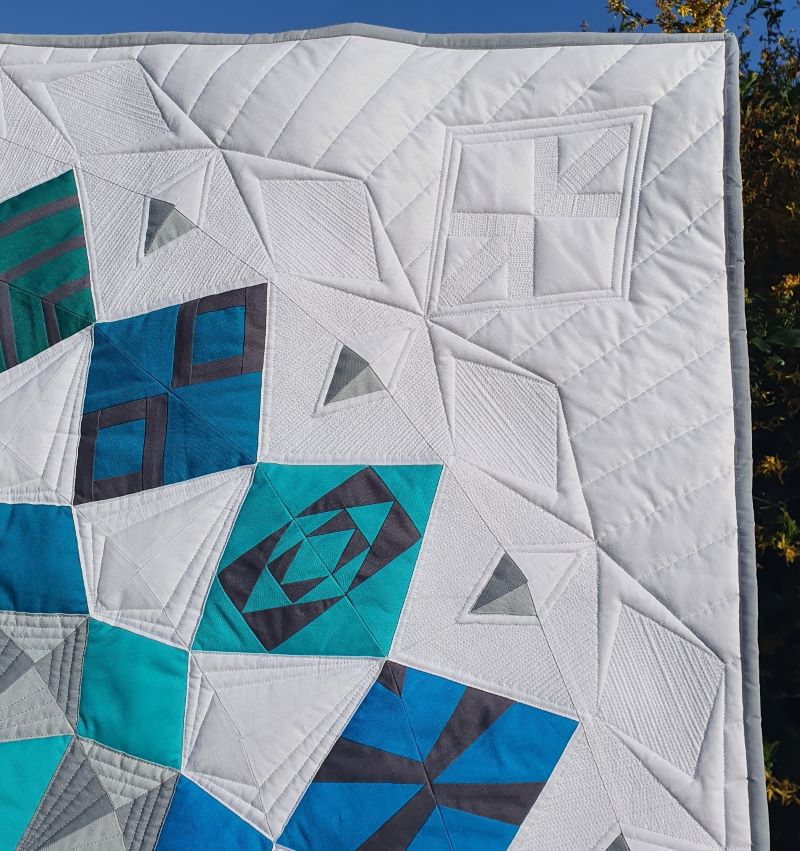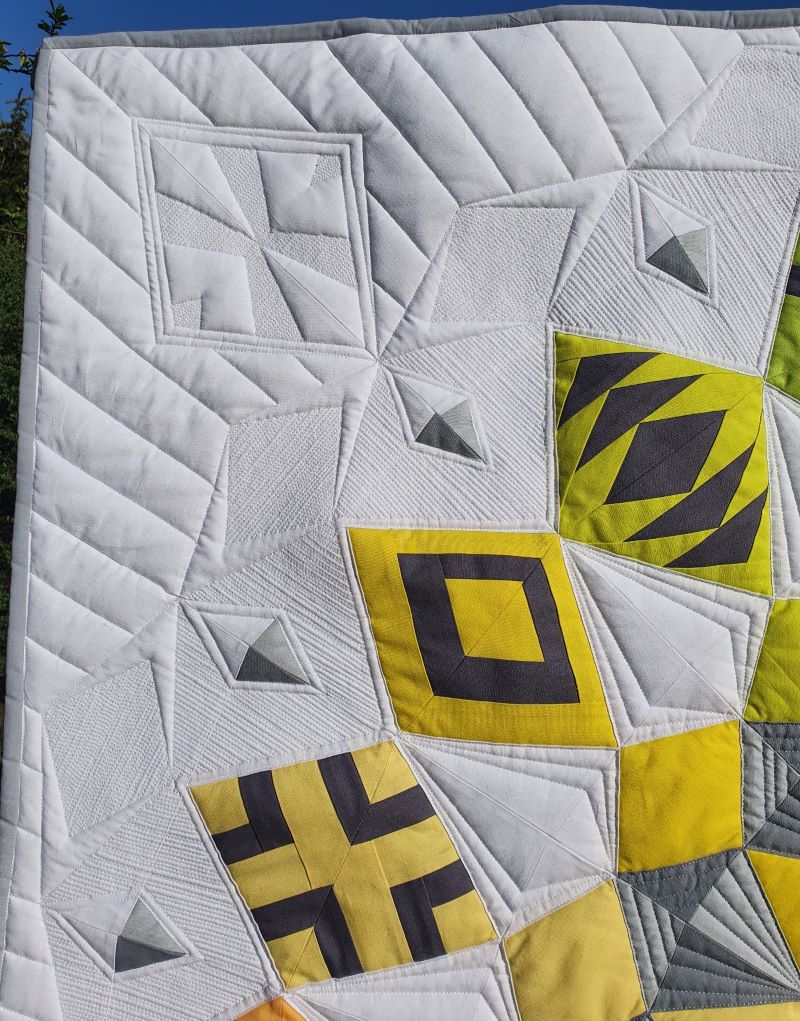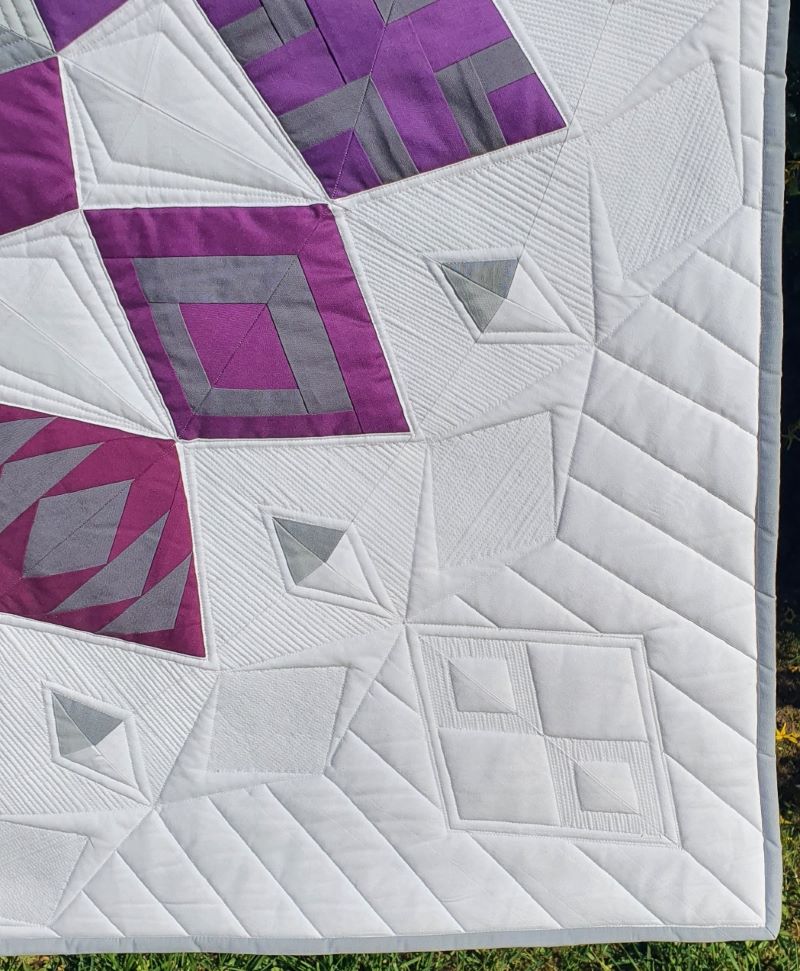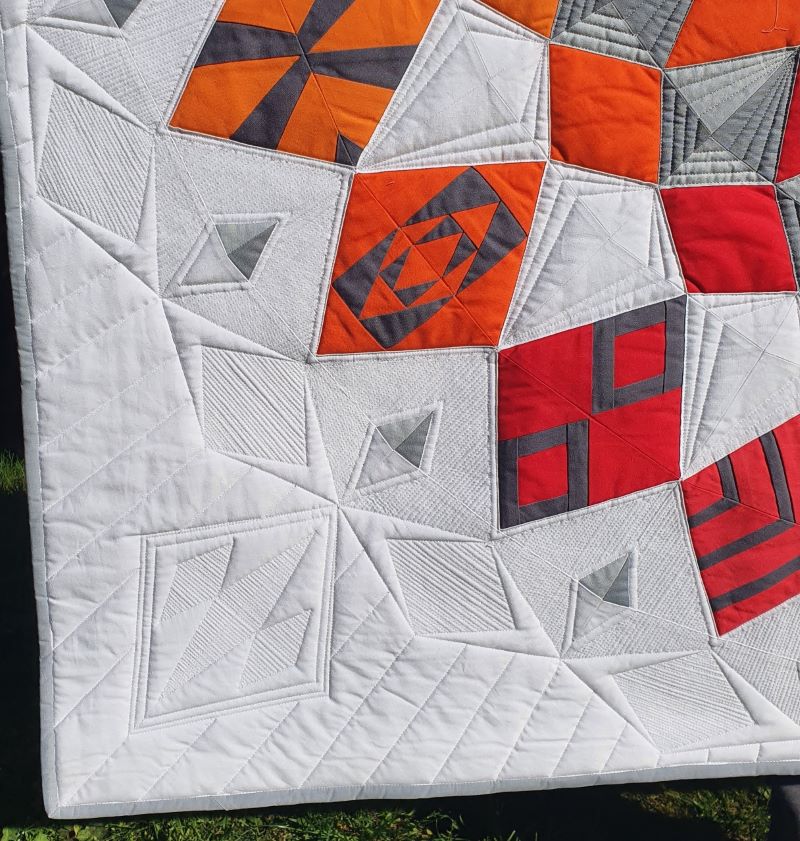 A white polyester yarn was used as the yarn. It should lie in the background fabric and not dominate the color pattern of the quilt.
And the result is this gem!
The quilt is approx. 60″ x 60″ large. I laid the fleece twice, so that the whole thing is a little stiffer and can easily be hung on the wall.
With this colorful quilt I wish you a nice week! Take care and stay healthy!
Your Ines