Quilts, Quilts, Quilts…
(This post includes unpaid advertising)
In the last few months some quilts have completely bounced off my long arm. Somehow one quilt has replaced the next, so I neglected it, to report about it. But I will make up for that now. Also, lean back and let the pictures take effect. Here is a selection…
That made the start "Color Flash Quilt" from Beate. In one of my last blog posts I wrote about him in detail. I just have to show another photo!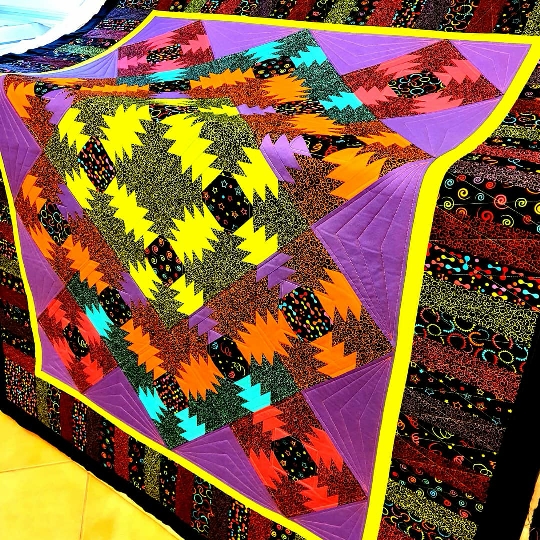 *
After this quilt my now finished sewing found "The Birdie Quilt" its place on the long arm.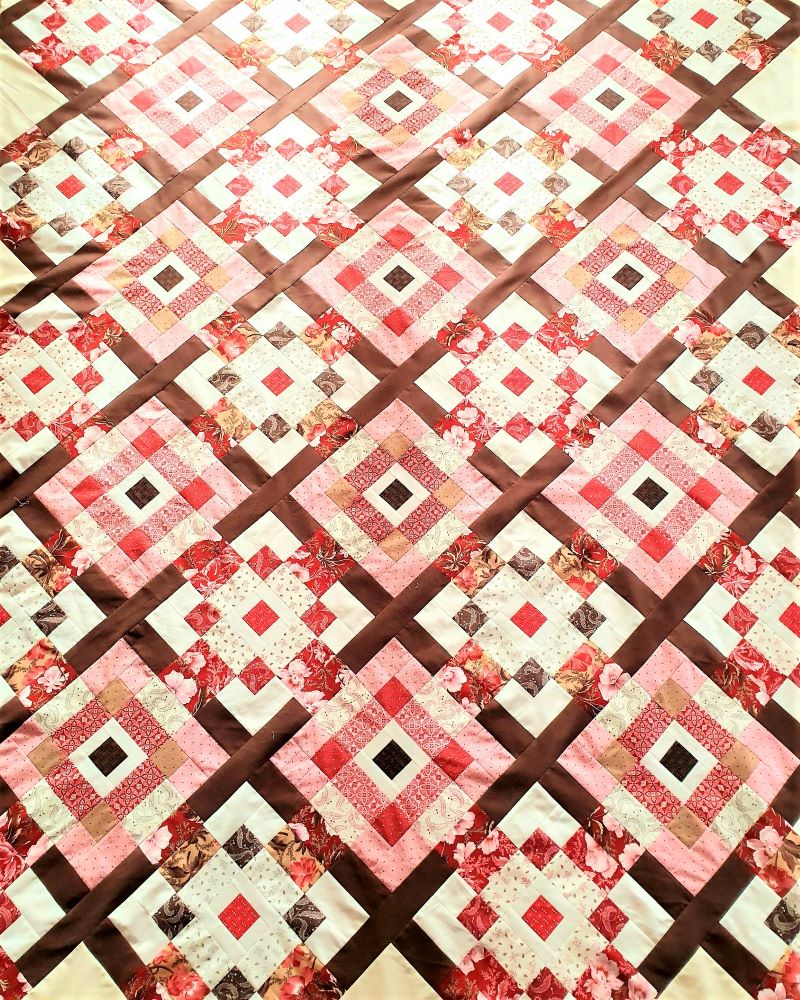 For this quilt, too, I opted for the pantograph "Raindrops on Water". In my opinion, that fits!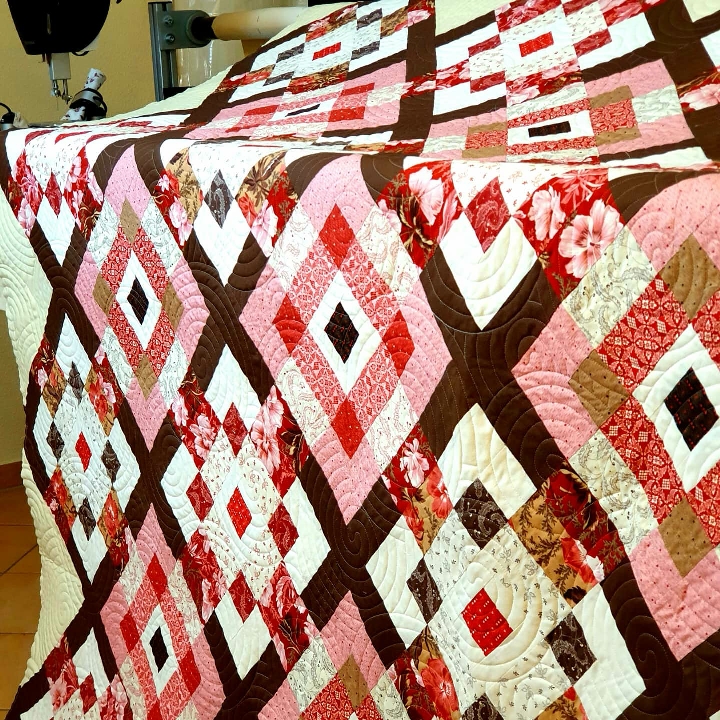 And this quilt was given a label: the clearly defined recipient on the outside… and inside the information, the "subject to data protection" (…he has, I agree!)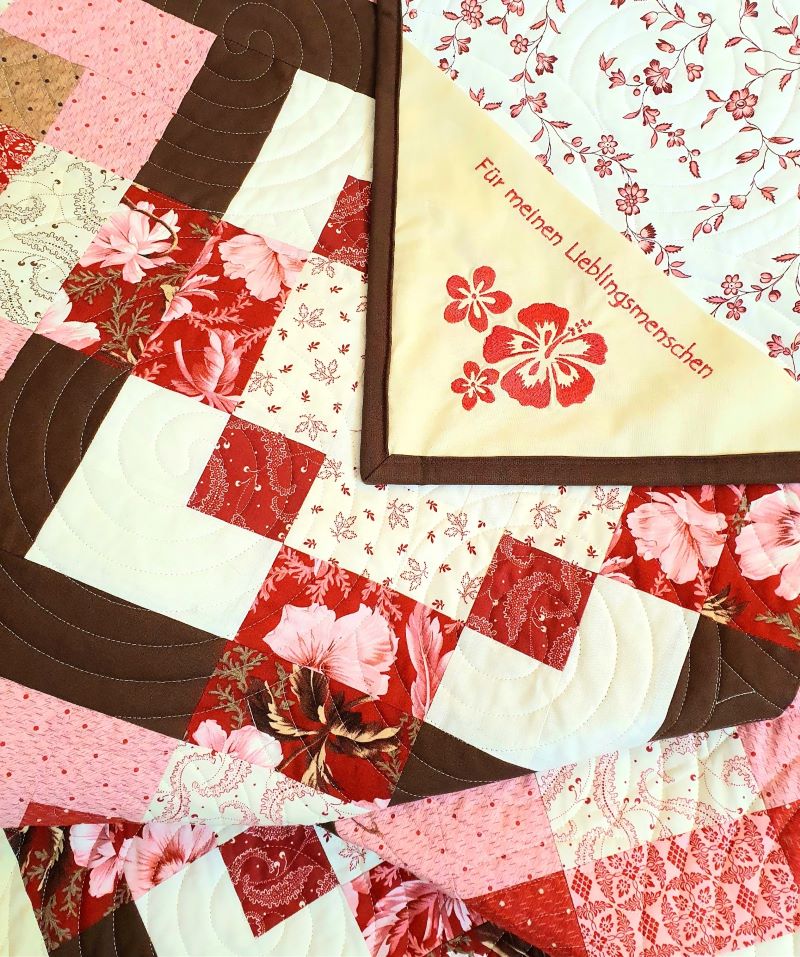 *
This quilt had to give way to another gem: that "Splash Quilt" by Heike. The quilt is based on a pattern from Jaybird Quilts (www.jaybirdquilts.com) sewn. He found two new owners as a wedding present.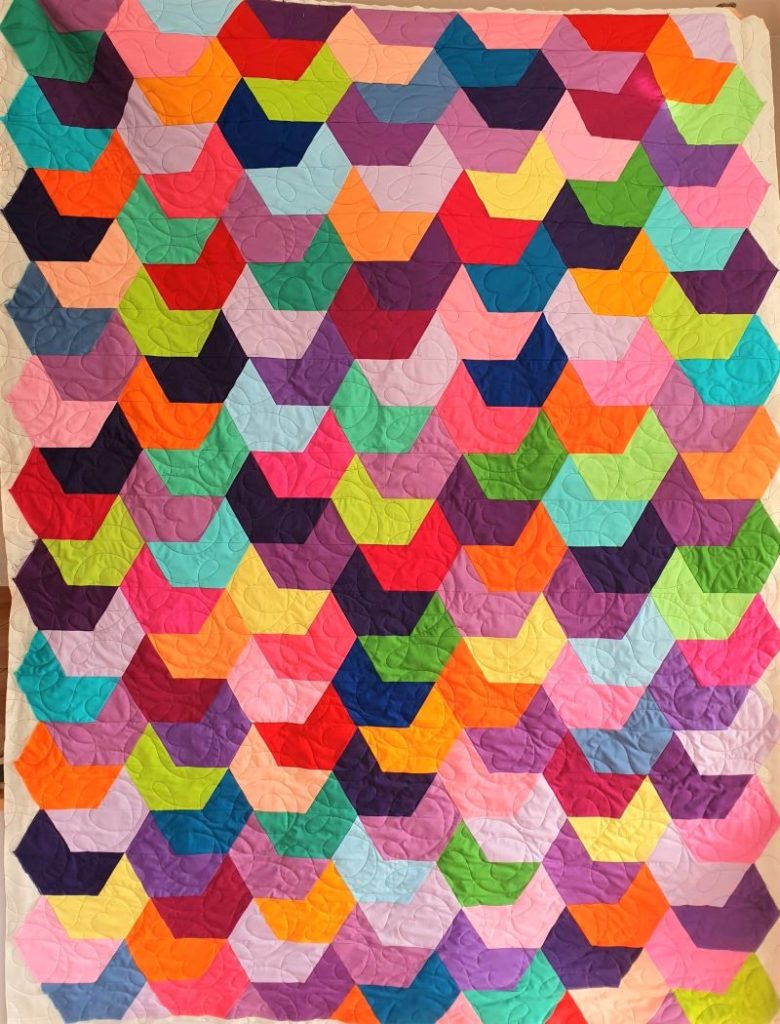 Heike has the pantograph for quilting "Ginger Heart" elected.
How fitting!
*
Then came another beautiful quilt from Beate. With your permission, I can briefly tell the story of how it came about: A few years ago, Beate's brother was with only 54 Died early years. The members of the Zweibrücken rose quilters sewed and presented her with individual blocks of stars. The ones that are still missing, each star stands for a year of life, Beate sewed herself and put it together into a beautiful quilt. She calls him "Dance of the stars". 54 Stars.
The outboard got the pantograph "Stars":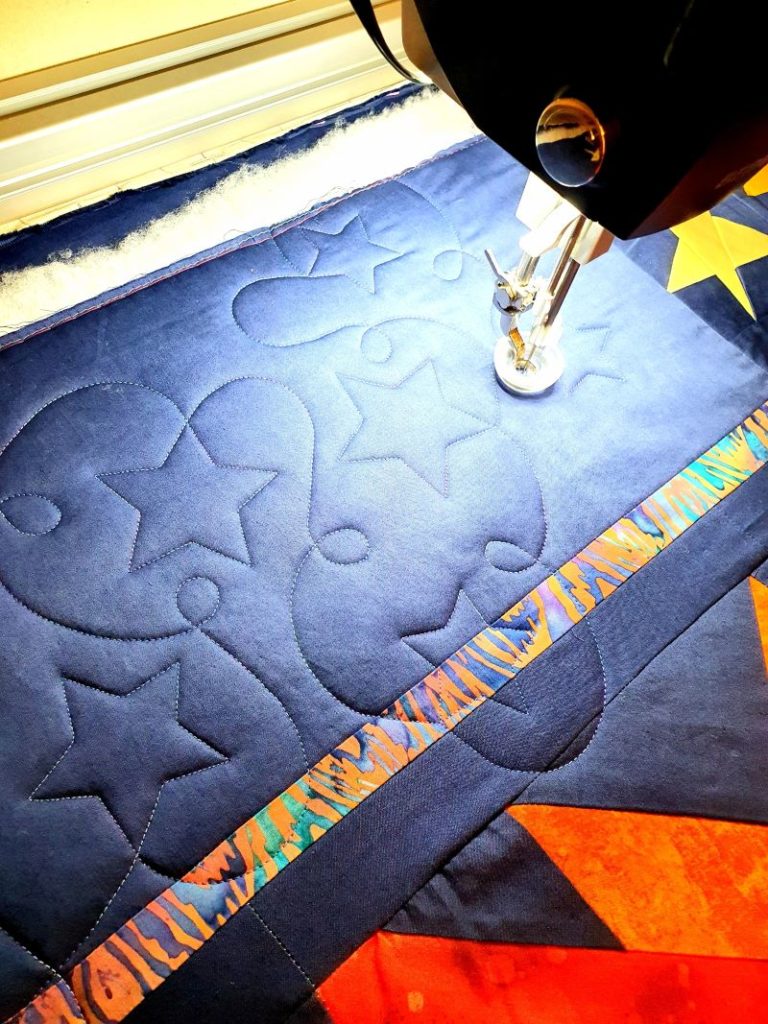 Then I worked out every single star with the ruler. Each star got its face. Here is a small selection: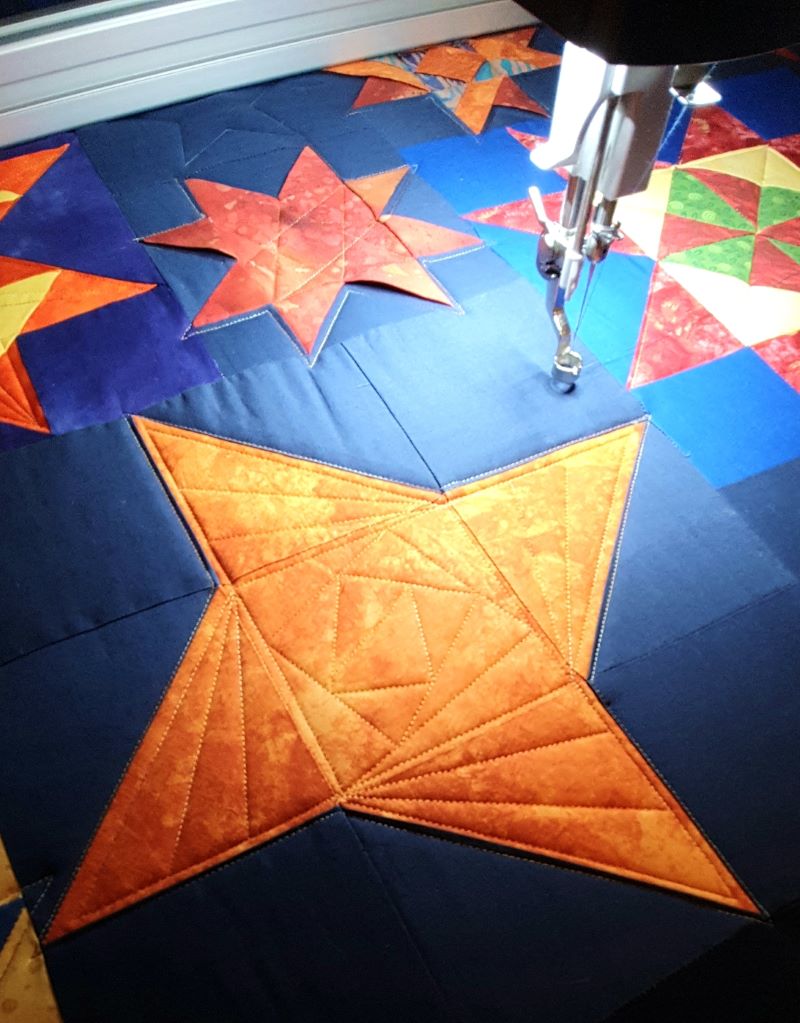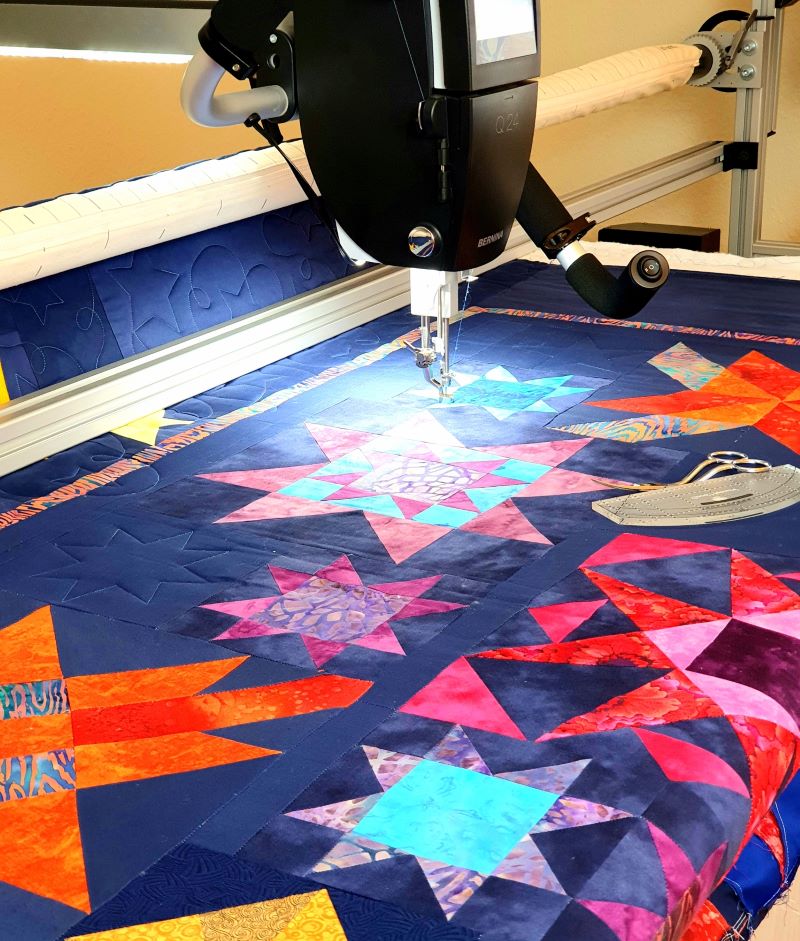 In the end this beautiful quilt came out: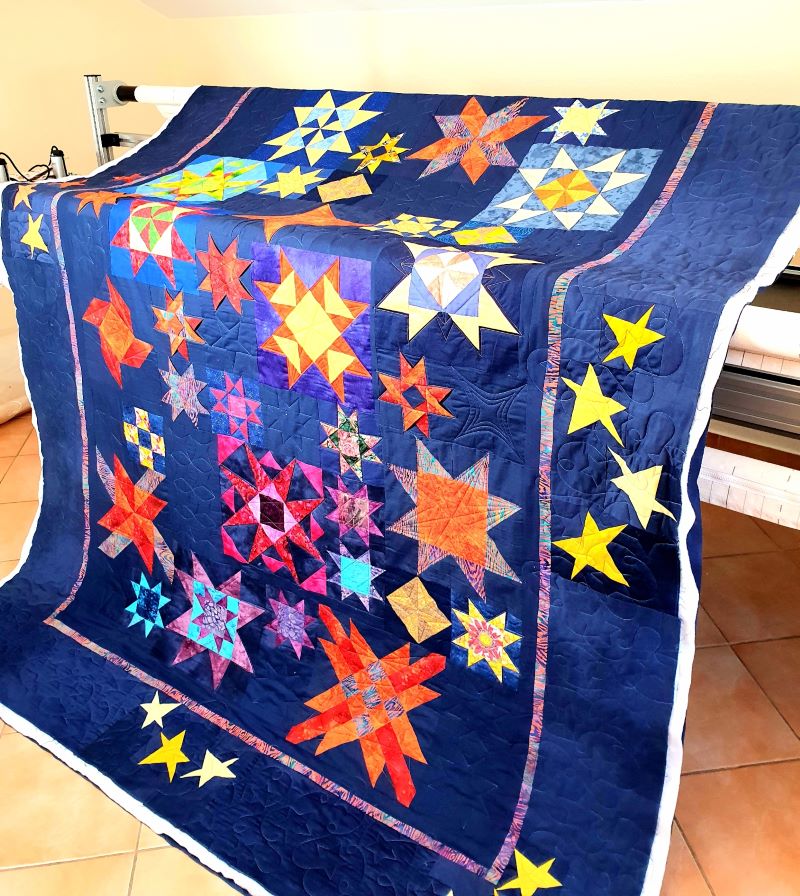 *
And? Do your eyes still have room for two more quilts?
Let's go! Now that follows "Science Fair Quilt" after a pattern from Jaybird Quilts (www.jaybirdquilts.com) by Heike. The quilt is made up of hexagons. Every single hexagon got its own personal quilting with the ruler. Heike wanted butterflies in a multicolored thread for the gray background fabric.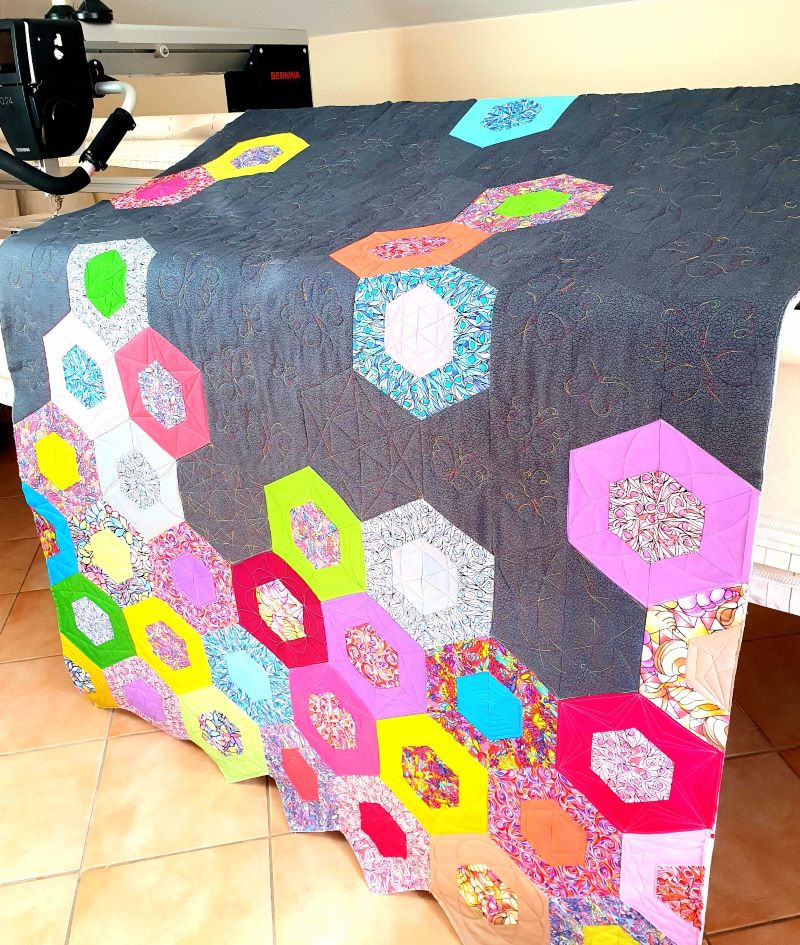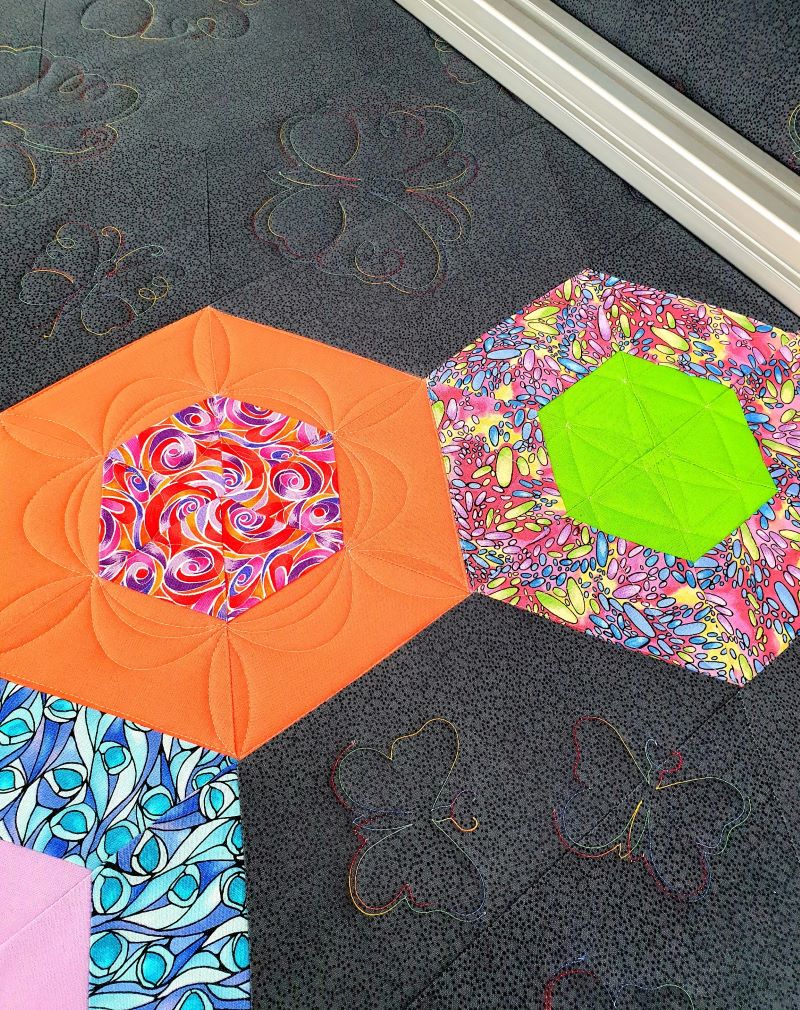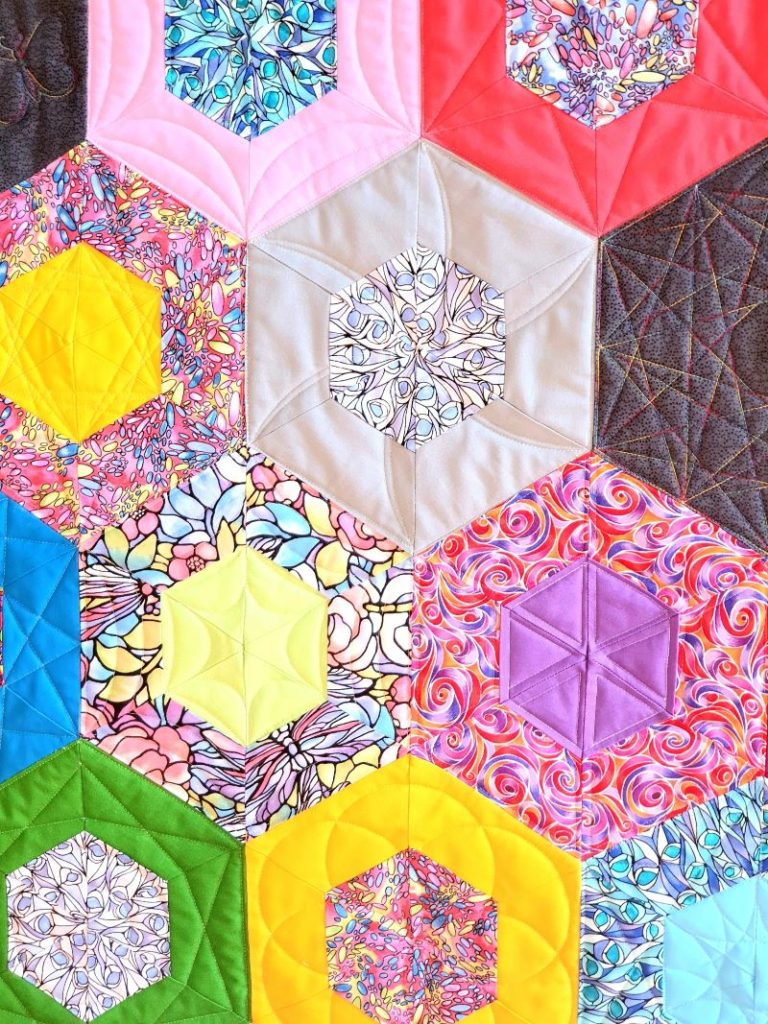 And the back goes perfectly with the theme!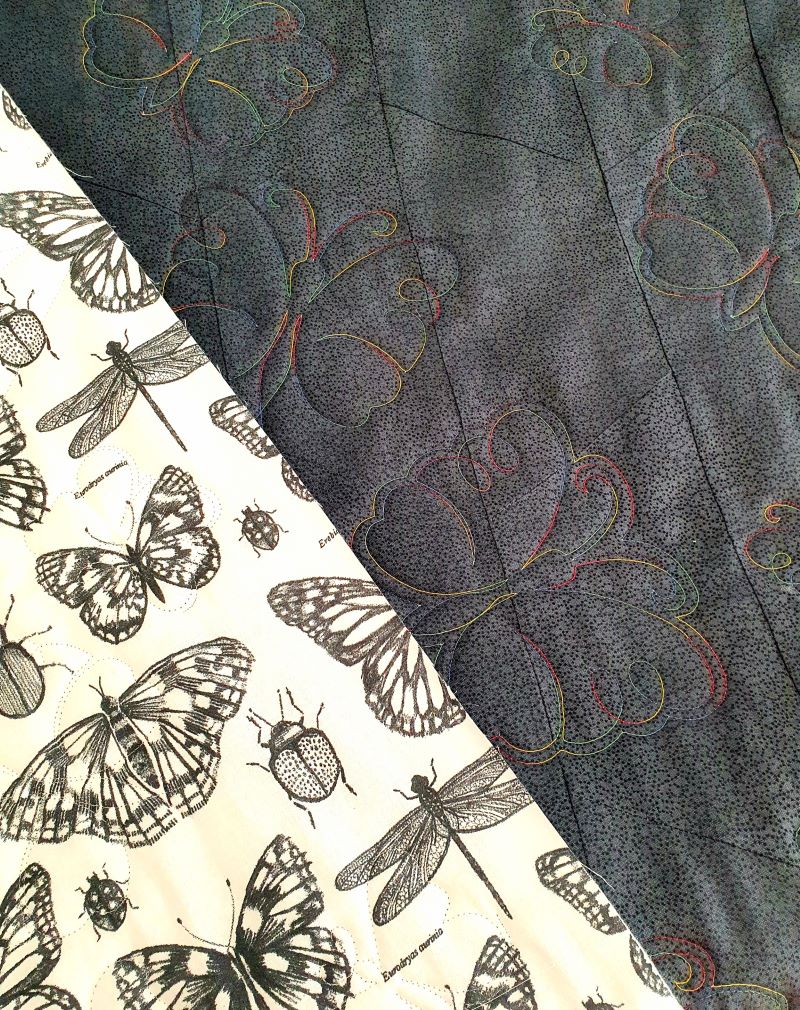 *
And today this quilt went back to its owner in the mail: the quilt "100Days100Blocks2018" after a pattern by Tula Pink (https://www.tulapink.com). Ines from neah room chats entrusted him to me.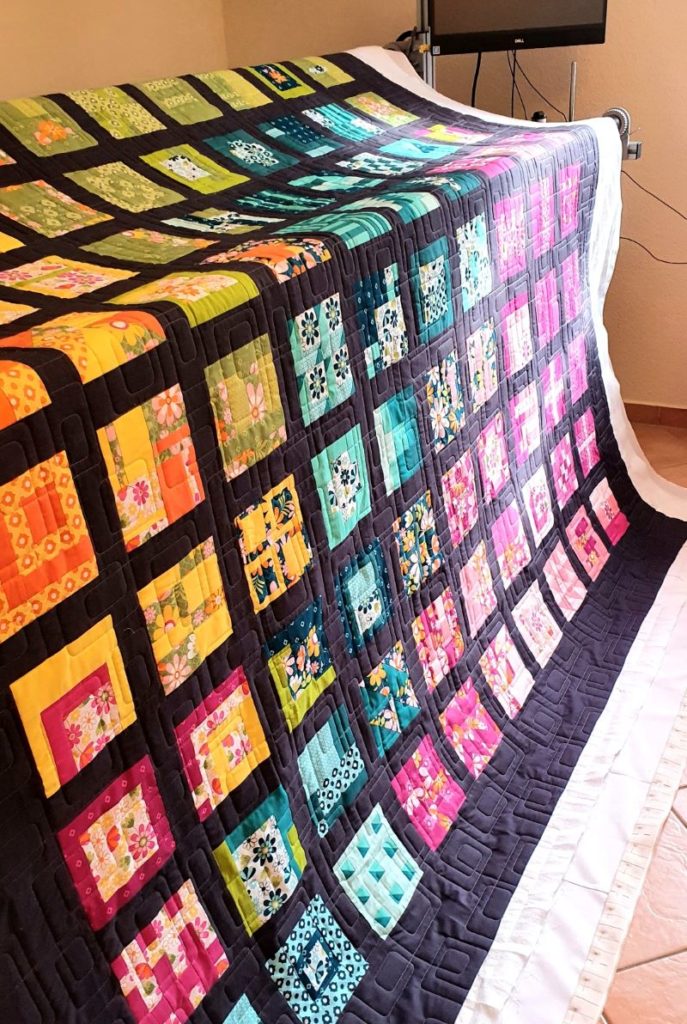 The quilt has a stately size of 2.30mx 2.30m. Ines chose the pantograph "Bauhaus-Design" by Urbanelementz (like loops). I think, a good choice!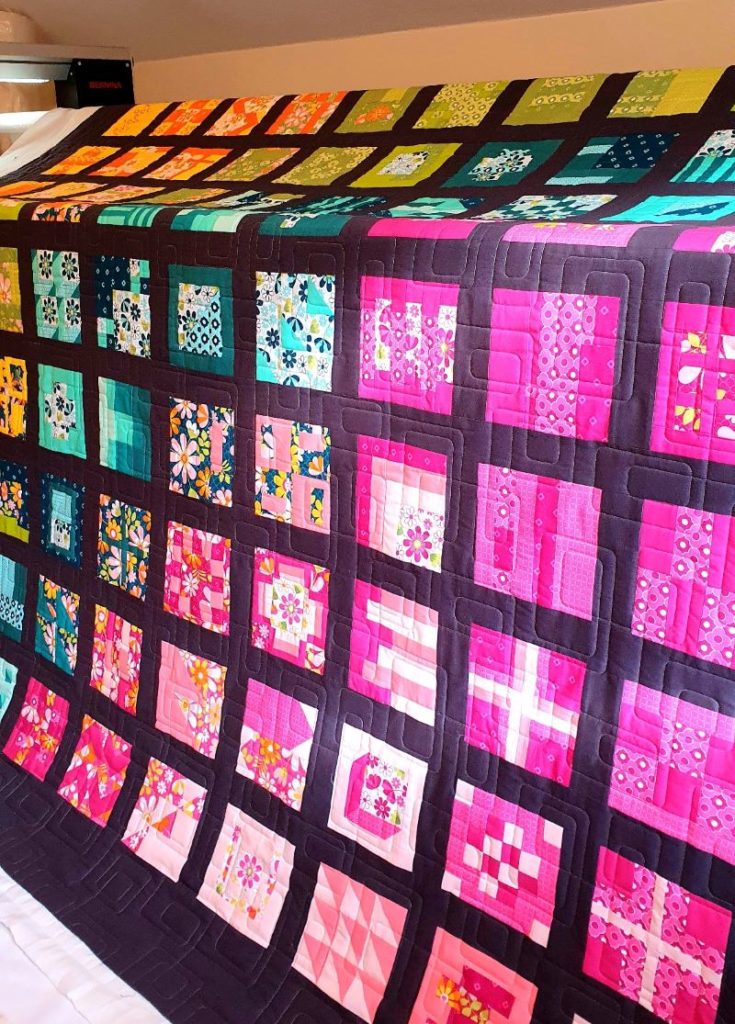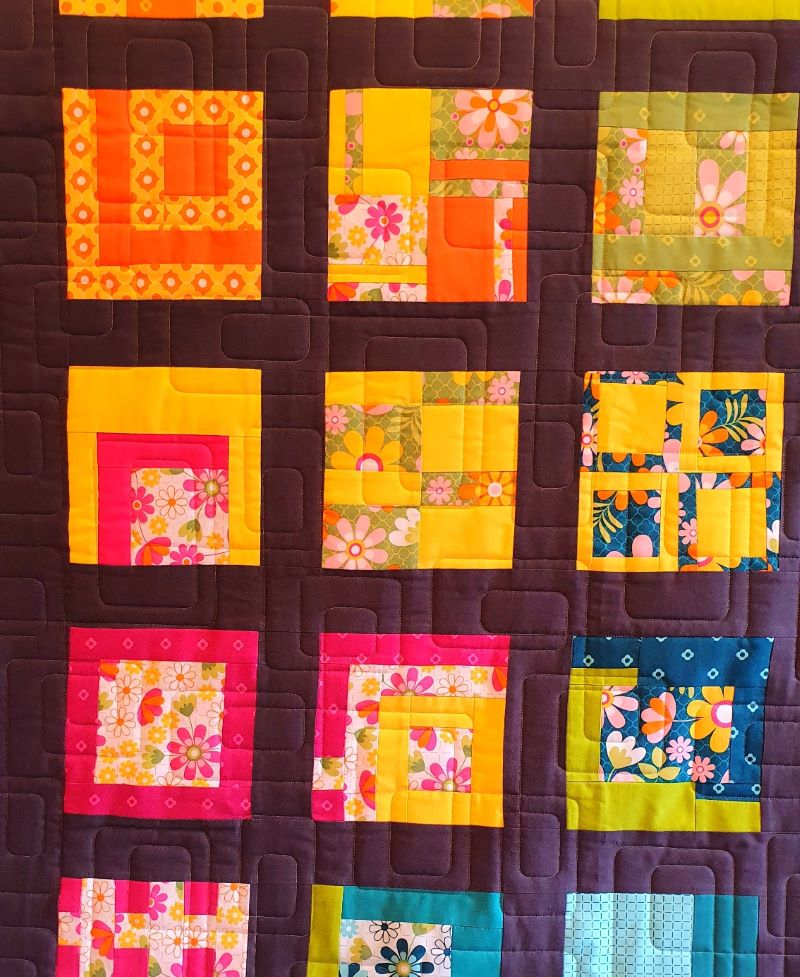 I used a thin silver-gray thread for the quilting. He holds back in the area of ​​the colored blocks and lets the colors shine, it is discreetly noticeable at the edge and in the intermediate strips.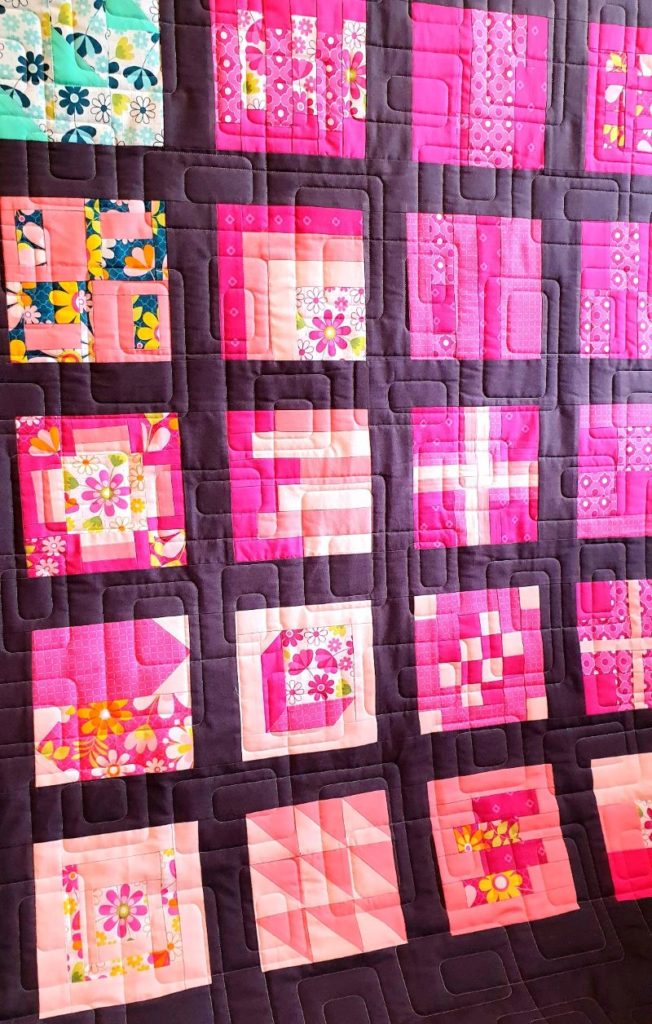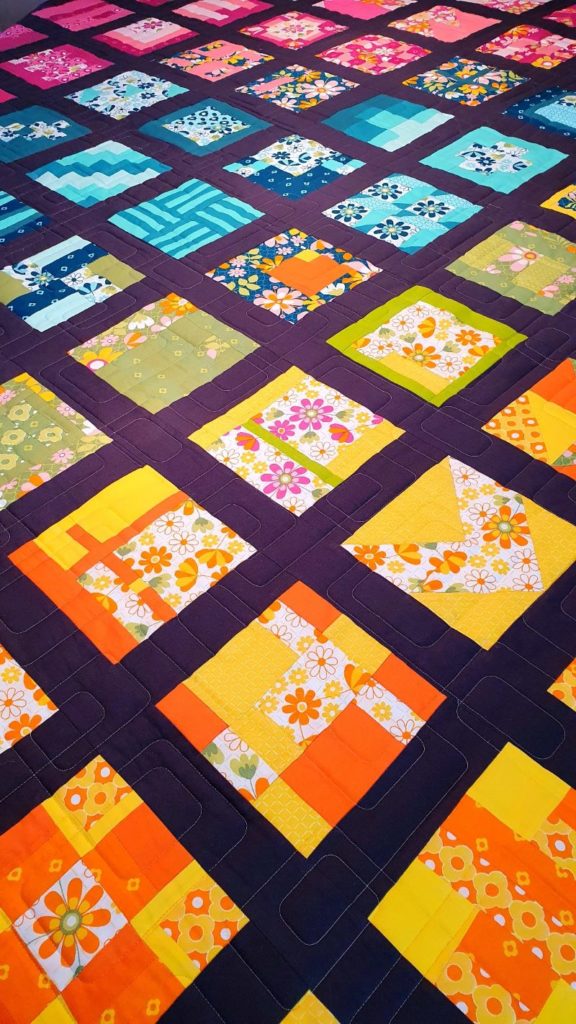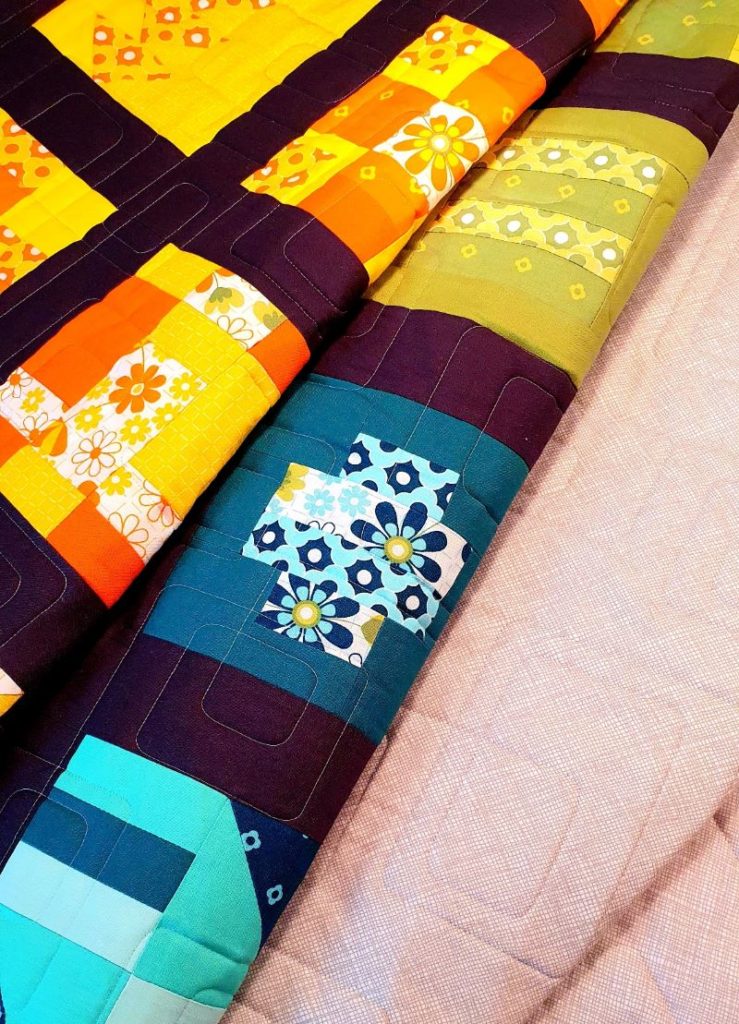 With this abundance of pictures I would like to release you into the weekend! Of course, much more was created. In addition to a variety of colorful face masks, some pillows have left the sewing room. But more about that in the next article.
Take care and stay healthy!
Your Ines