Only for men?
(This post includes unpaid advertising)
With shock I found out, that my last post was almost 4 weeks ago. This does not mean, that at this time my sewing machine stood still. Oh no! I could do a lot. Unfortunately the related blog posts are not written by themselves… Where do I begin? The best at the beginning.
For over a year (again as a UFO) slumbered the pattern "Color Chart" of Zhenchic, Brigitte Heitland, slumbers in my closet with other fabrics. This is a simple, for beginners ideally suitable quilt. The manual is well explained. And sewn quickly. You need two charm packs and a matching color fabric. I went for "Aubade: a song to the dawn" by Modafabrics and a gray fabric.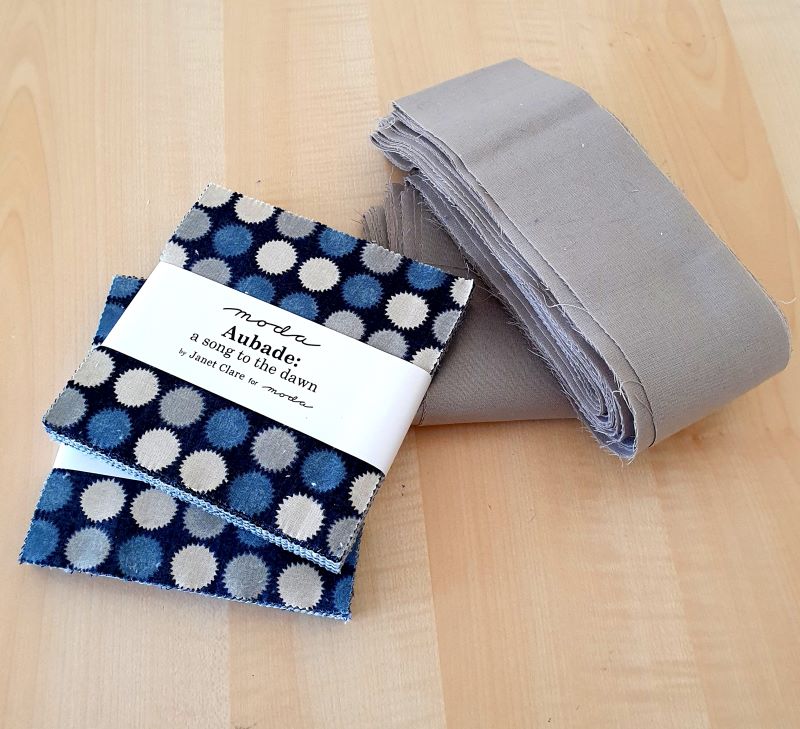 According to the instructions I layed out the squares of the two charm packs on my table and sorted them from lighter to darker color. In between I put the uni fabrics…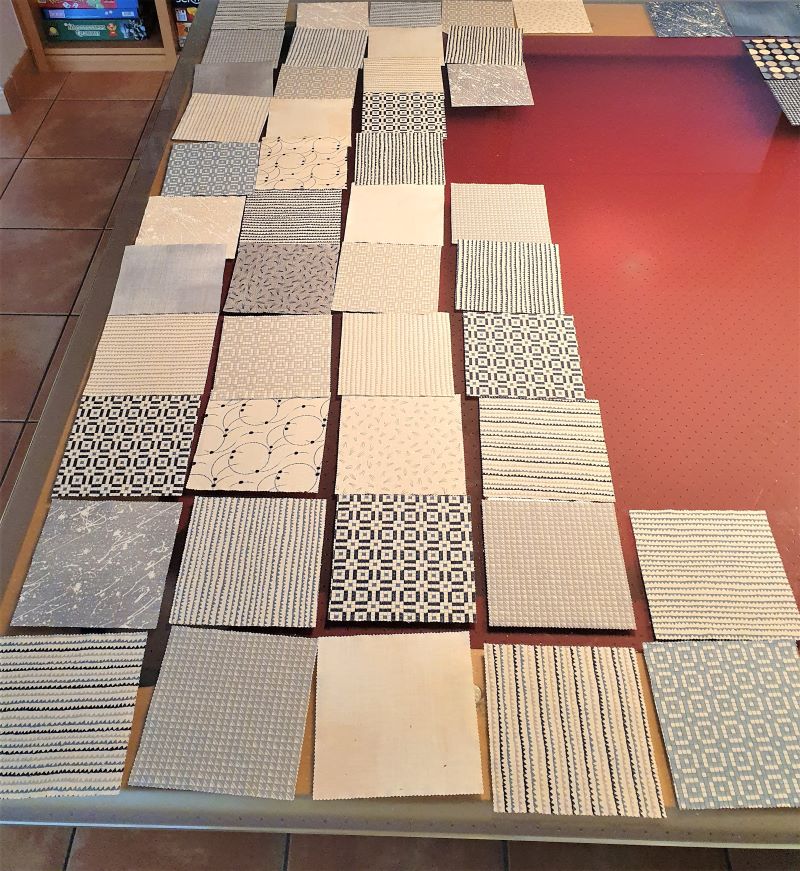 ... and gradually sutured them together with the squares.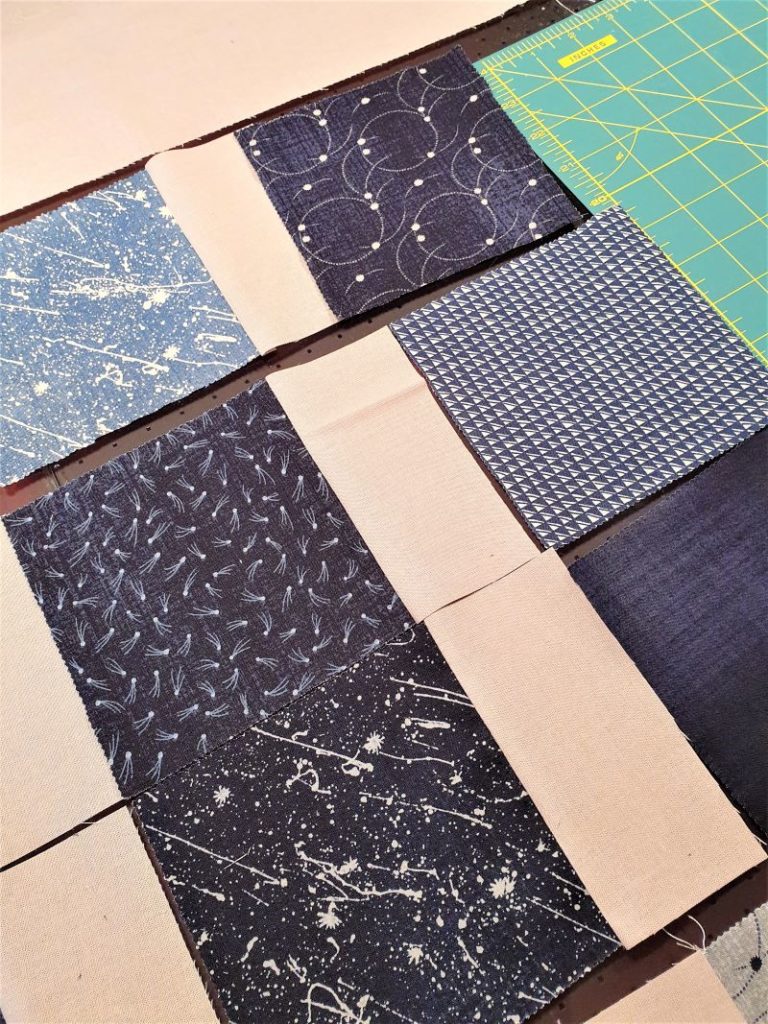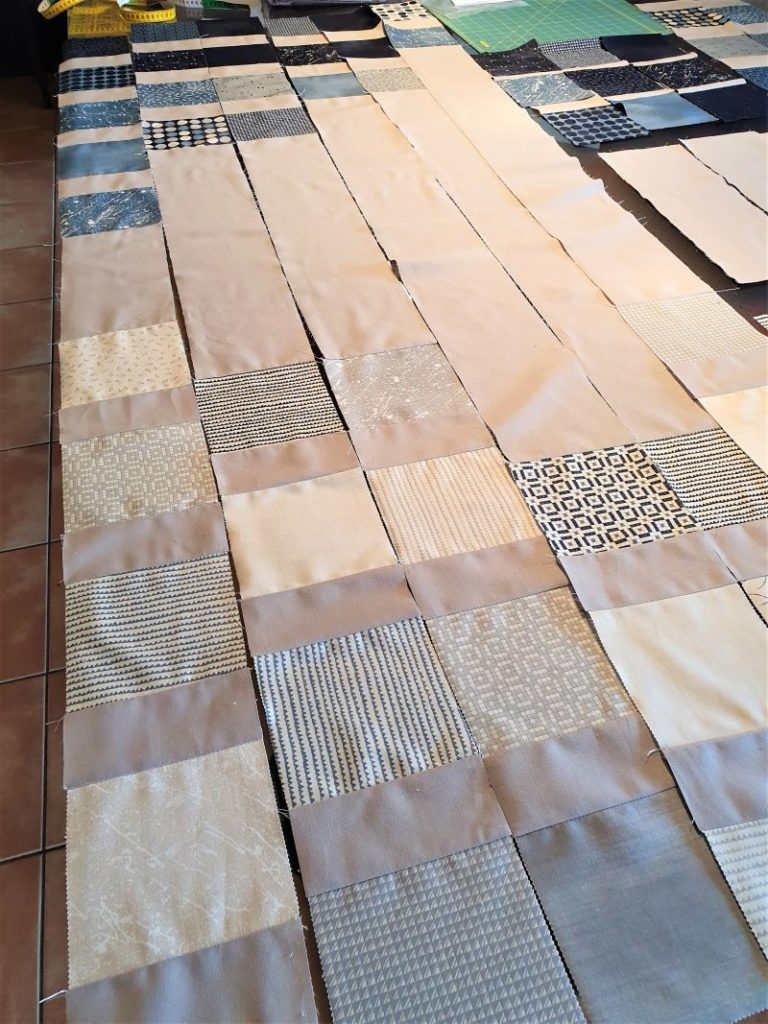 In a relatively short amount of time I had the result in my hands. Contrary to the instructions I cut the edge strips slightly narrower. My top has a size of approx. 79″ x 87″ and looks like this: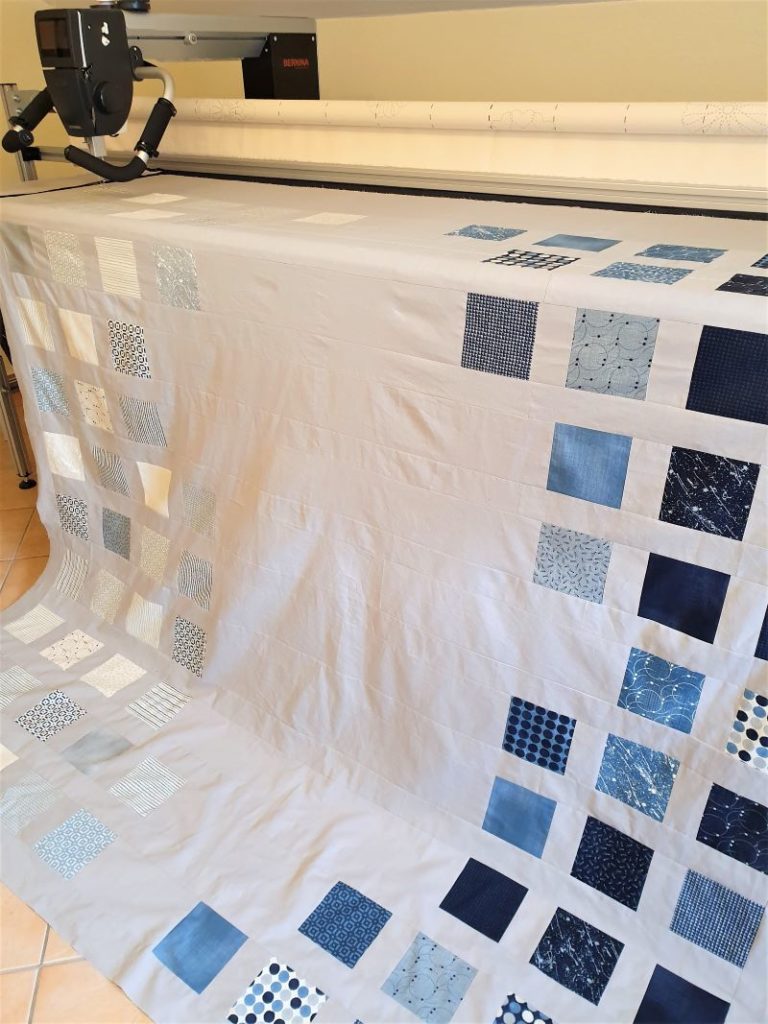 When the top is put the first time over the Longarm, the actual exciting work begins. I agree! With the question: How do I quilt it?
So many times I was walking around the quilt looking and looking for a way… Then I asked the Internet, with the hope, to find similar quilts for help. These are usually sawn with "factual" straight seams, so that the geometric distribution of the pattern is continued. Hm. O dear.... this does really not look like my quilt. As another pattern is needed!
And, at www.threesistersfabrics.com I finally found something. With the pattern "Raindrops on water" I decided, to play with the illusion of "wind" in "my stormy" quilt.
On the computer I put together the pattern to a pantograph.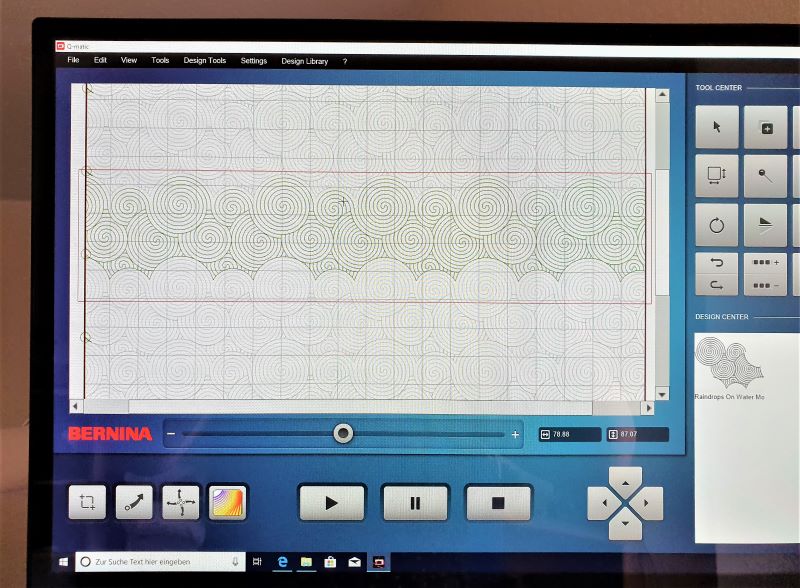 And then it began!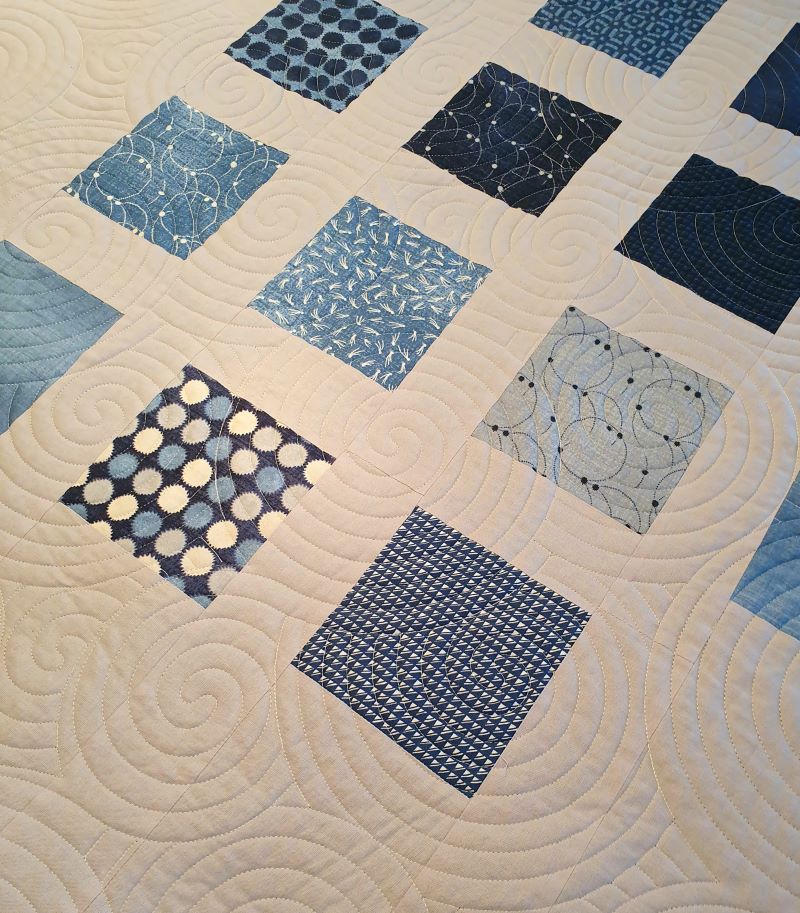 I think, The result is impressive!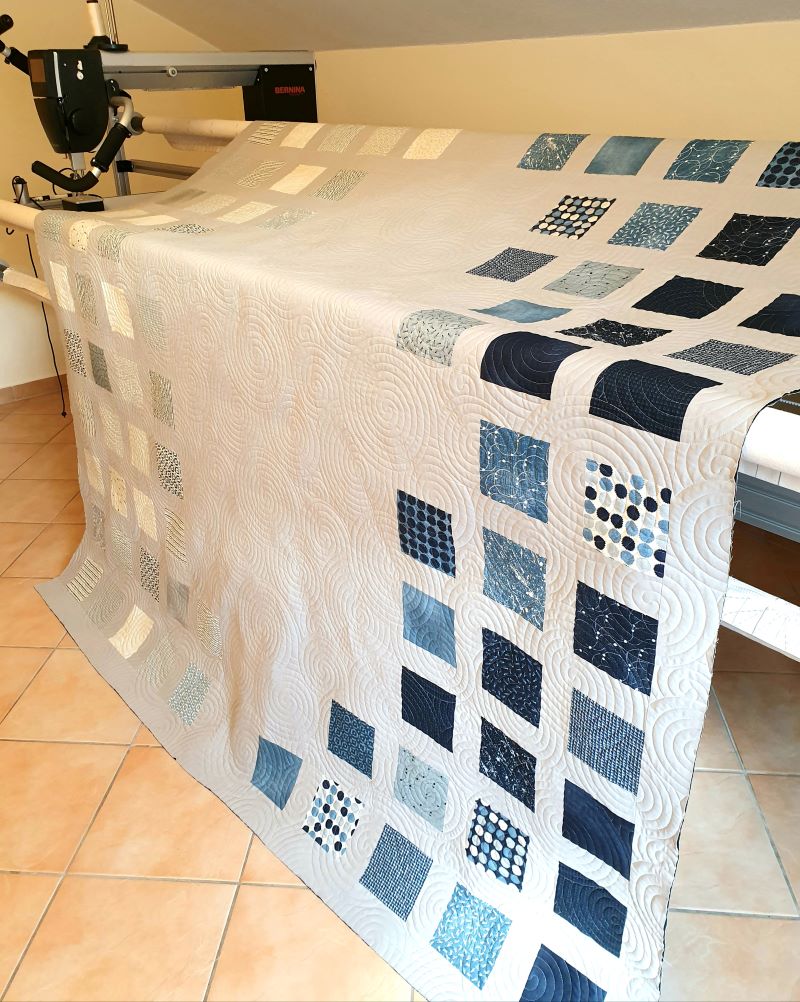 Now only the binding is missing. Finally the new owner can receive the new quilt.
There would only be a matter to be clarified: only for men?