Sometimes less is more
(This post includes unpaid advertising)
I am a member of the ,,Rosenquilter´´ club in Zweibrücken. Once a month we meet, share experiences, take side projects and sew, embroider, knit and laugh a lot . Beate also belongs to our group. She is in charge for all the organizational things. After our last meeting she gave me a finished top to quilt. With the name "Modern Challenge of Techniques".
The center of the quilt is a bedded in hexagone star, which is highlighted by multiple small applications. In each corner is a smaller star compared to the star in the middle . She dyed the color fabrics by herself. And for the applications and the stars in the corners she used batiks..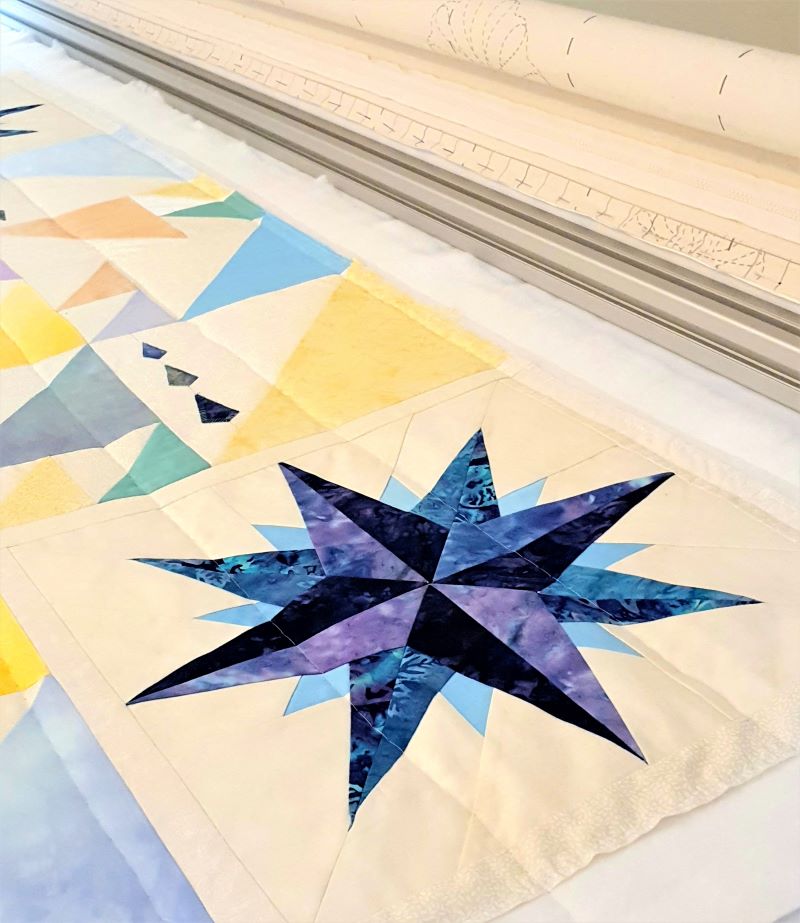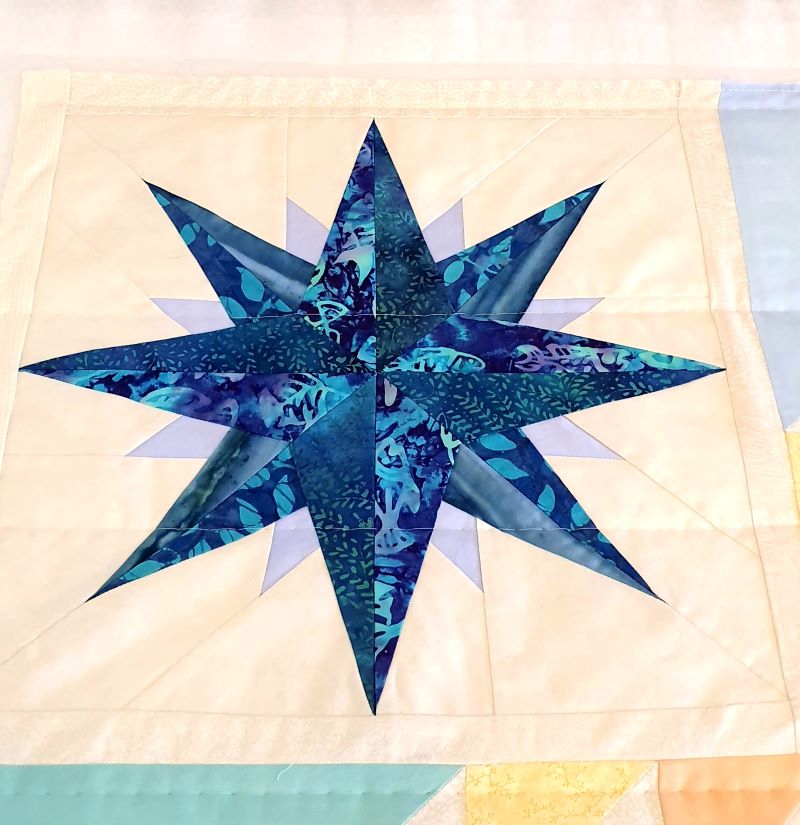 Beate had very clear ideas, as the Top should be quilted: Economical! Stars in the individual I had no problems with it. Firstly, I quilted the outlines with a bright thread. Thus, the stars got more volume. After that with a dark blue thread I "traced", the stars as well as the applications.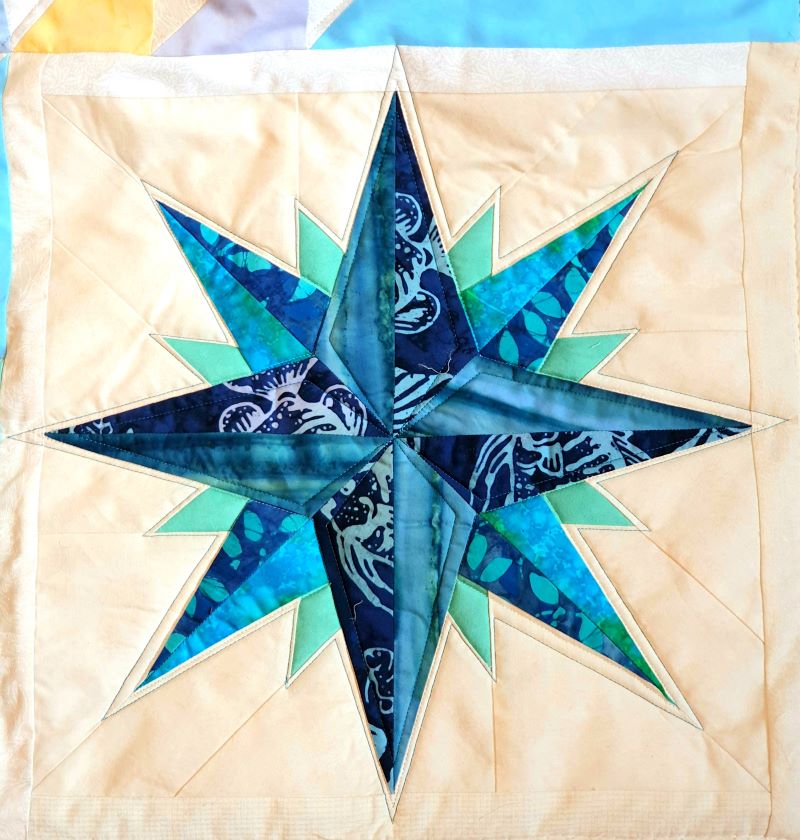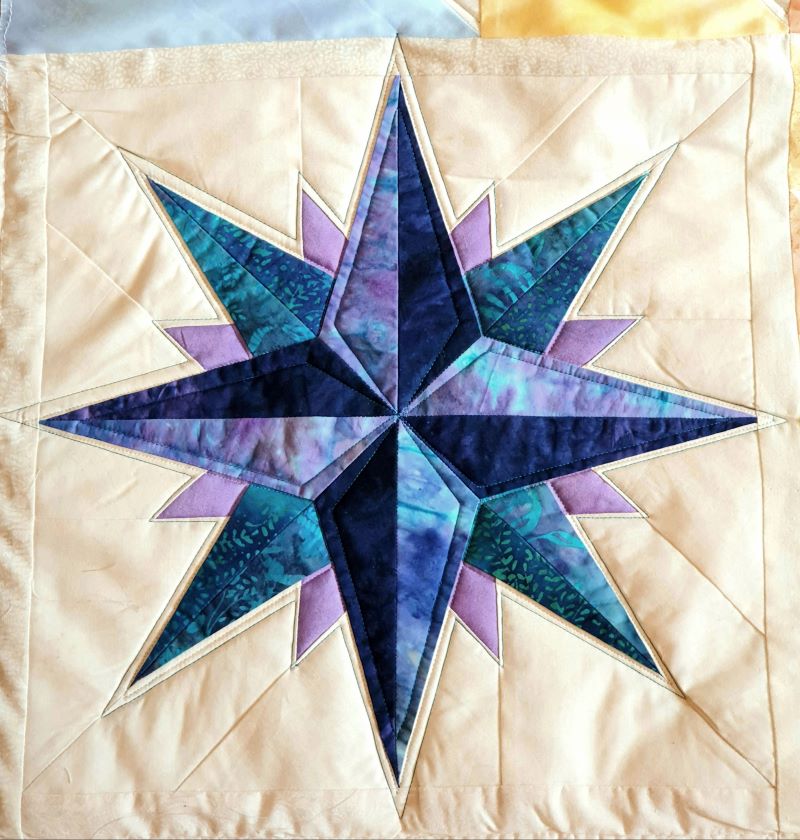 During the middle part of the quilt I restriced myself to, trace only individual hexagons and the applications. I did not want to ask my Longarm machine for more , as places (corresponding to the sewing instructions) very many layers of fabric lying one over the other. And my Longarm machine really does not like it…
So far, so good. One may not believe, but now the "difficult" part began. According Beates specifications I quilted individual seams in the seam shadow. Than after half the quilt was finished, I took my best "sew friend" from the drawer: the seam ripper. It just did not look that quit good. I decided, to quilt the same seams, However, with a distance of about. 5mm to the seam. And it all looked very different!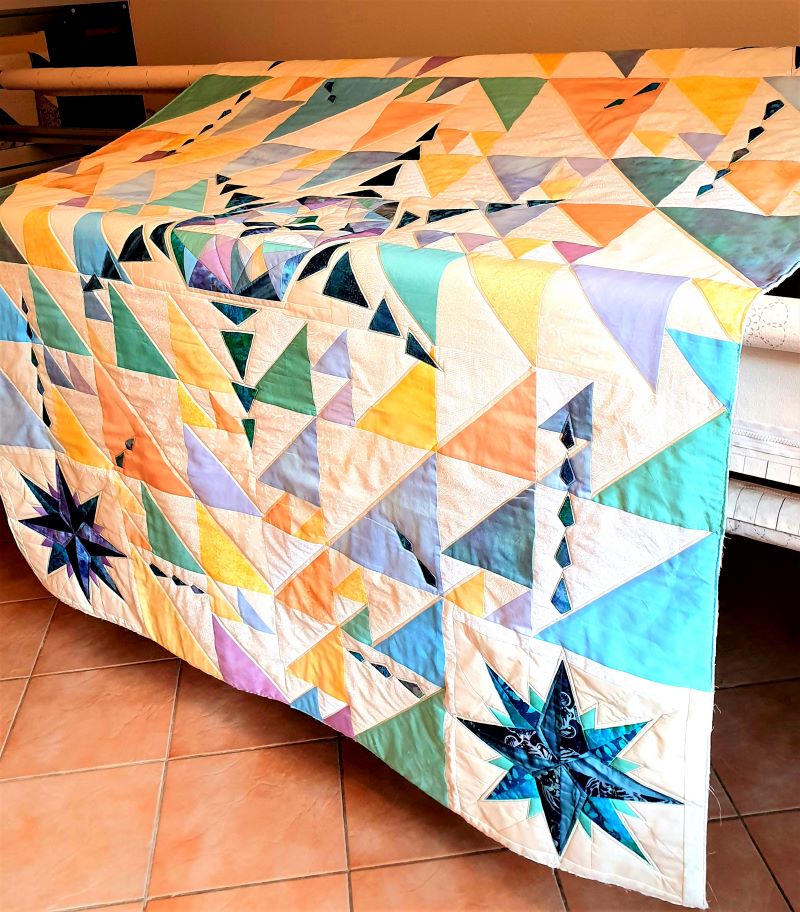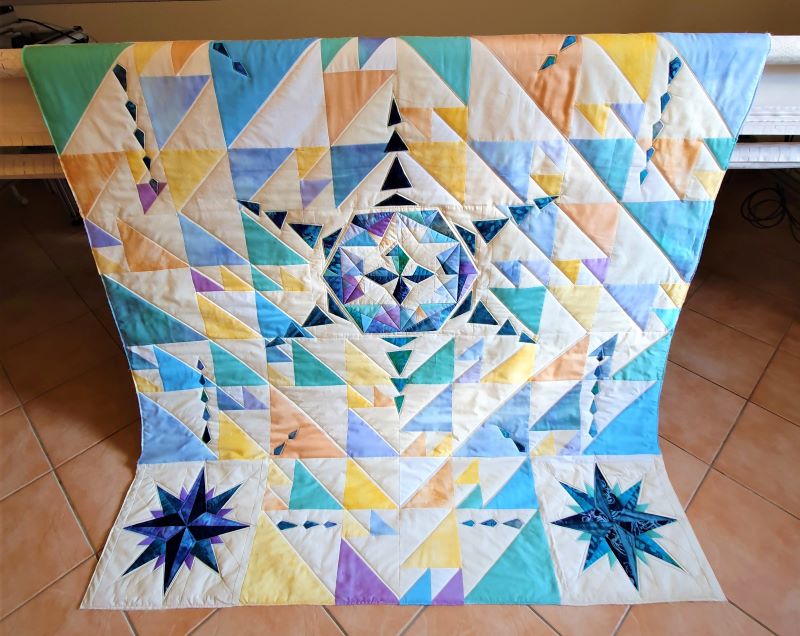 Together with the stars in each corner of the quilt has found his own charisma!