Ein Pineapple Quilt
(This post includes unpaid advertising)
It happens to me every now and then when sorting my own stock of fabric, that I find this and that, of which I mean, not owning it. As the "Pinapple Trim Tool" by Creative Grids USA. I had never sewed a pineapple block before. And I was always of the opinion, that you can only sew this block on paper. A few clicks on the World Wide Web and I was smarter. I do not know, how you are, but I'm a fan of Jenny from the Missouri Star Quilt Company. I almost have countless of their videos "soaked up like a sponge"! One of them was sewing a pineapple quilt with exactly this tool. Here http://bit.ly/PineappleQuilt_YT she explains step by step how to use the template.
And of course I had to try it out right away! I used the fabrics "Red and Black" from the company Clothworks. That was my first block: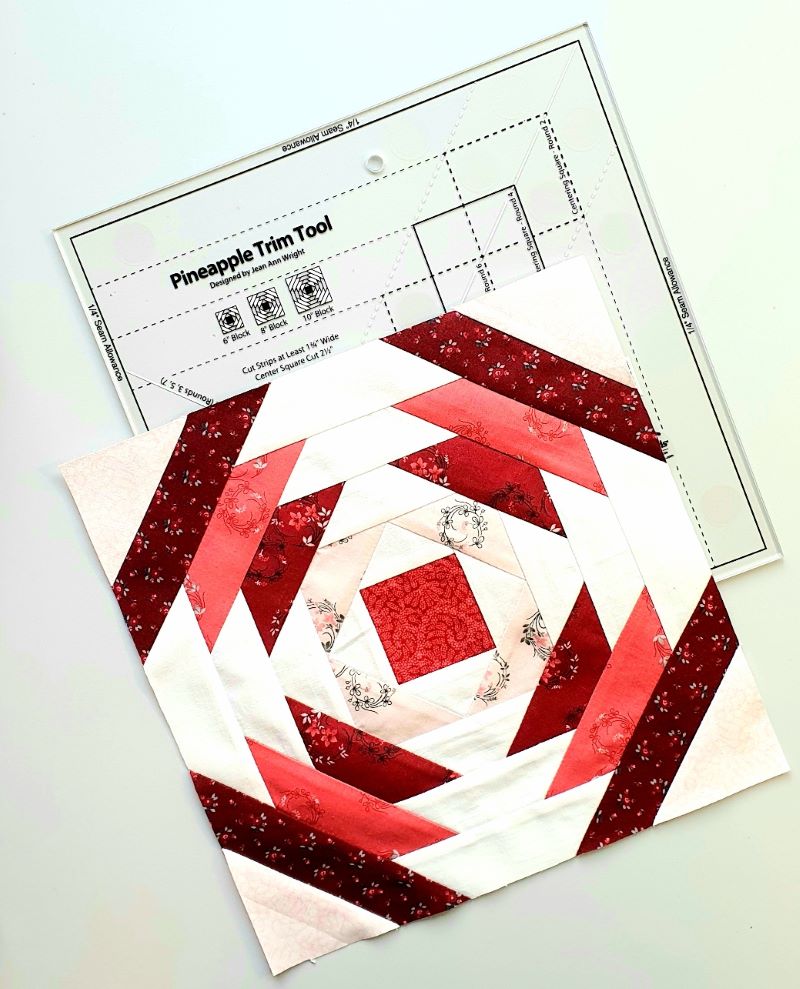 The finished block, including seam allowance, has a size of 10.5″ x 10,5″. This template is available in a smaller version. The largest possible finished block then has a size of 6.5″ x 6,5″.
Of course, one block did not stop there. The whole thing has "Addictive potential"!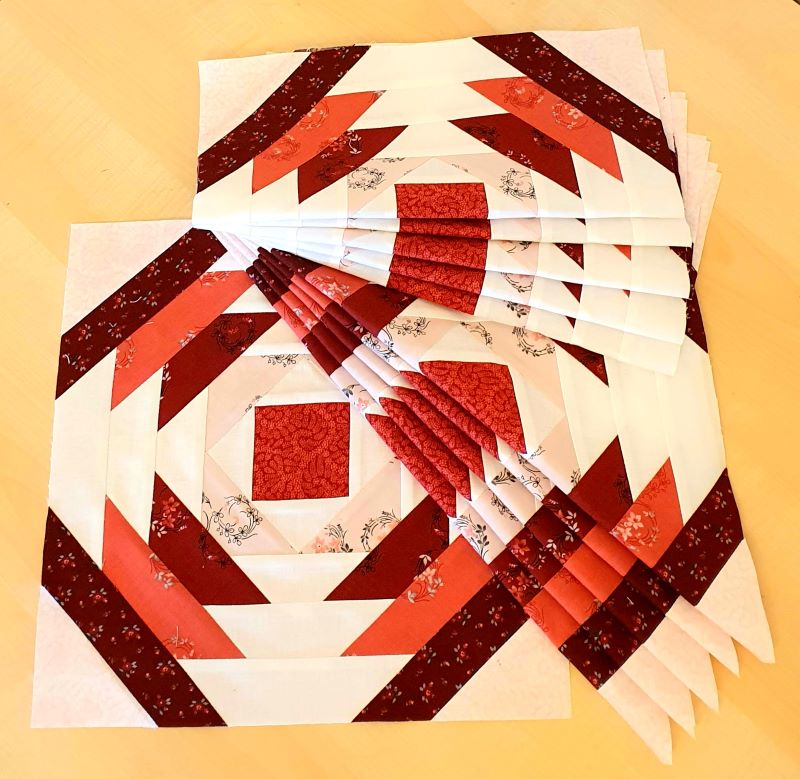 I only designed half of the border blocks with colored fabrics. I wanted to leave room for the quilt pattern.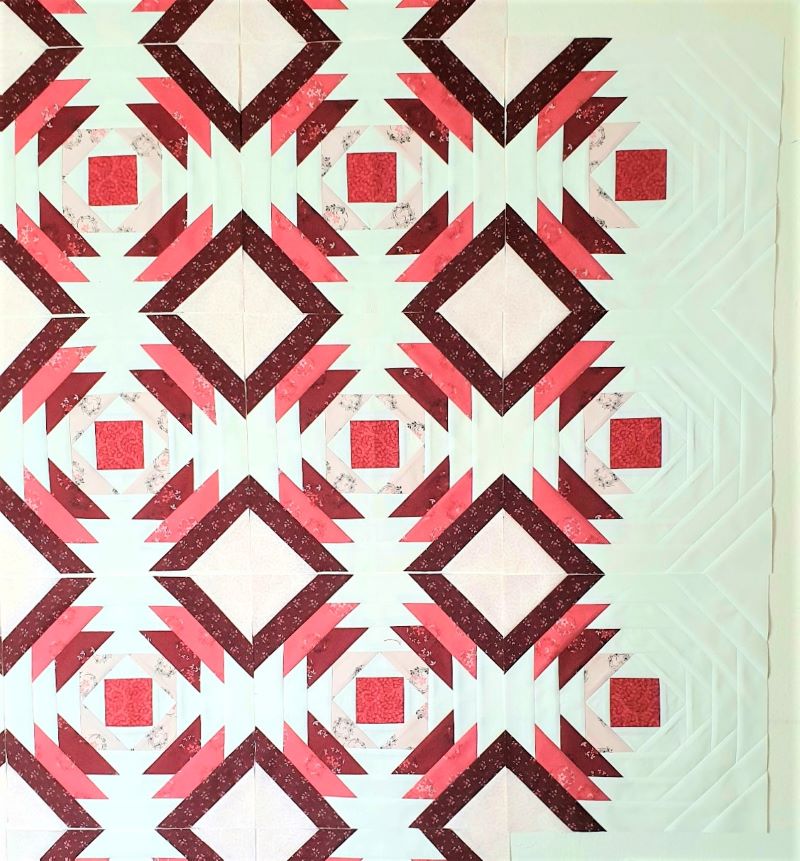 Finally, there was an edge…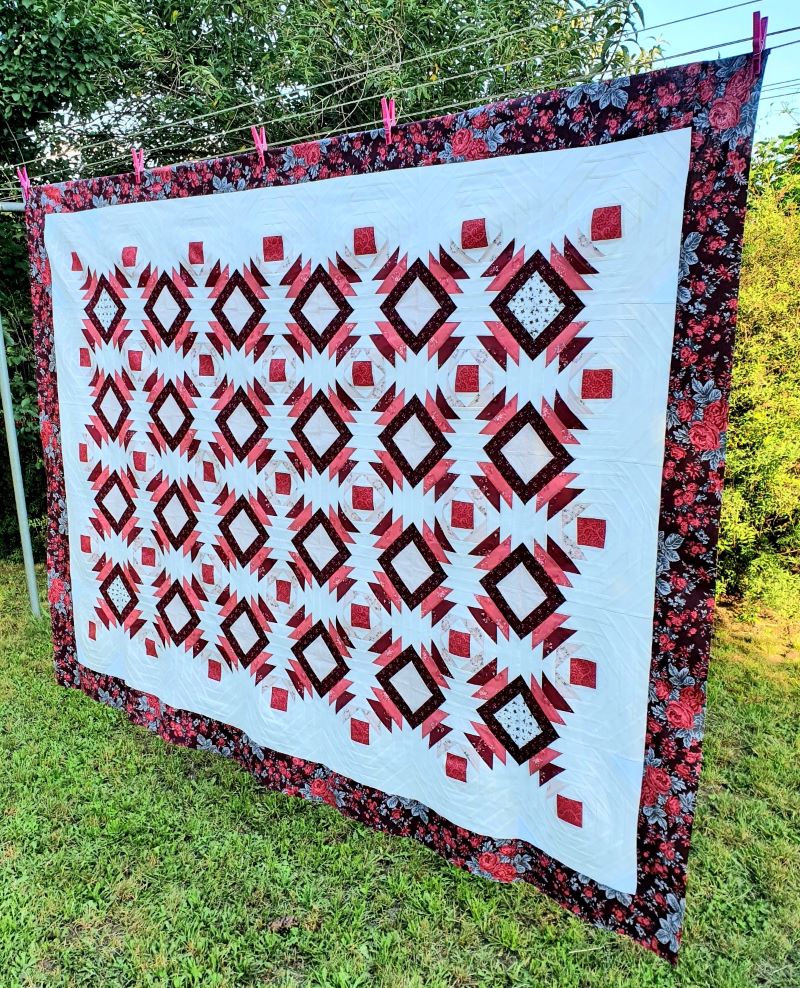 …, and off we went, on the longarm. I designed the pineapple blocks myself sparingly with the Ruler.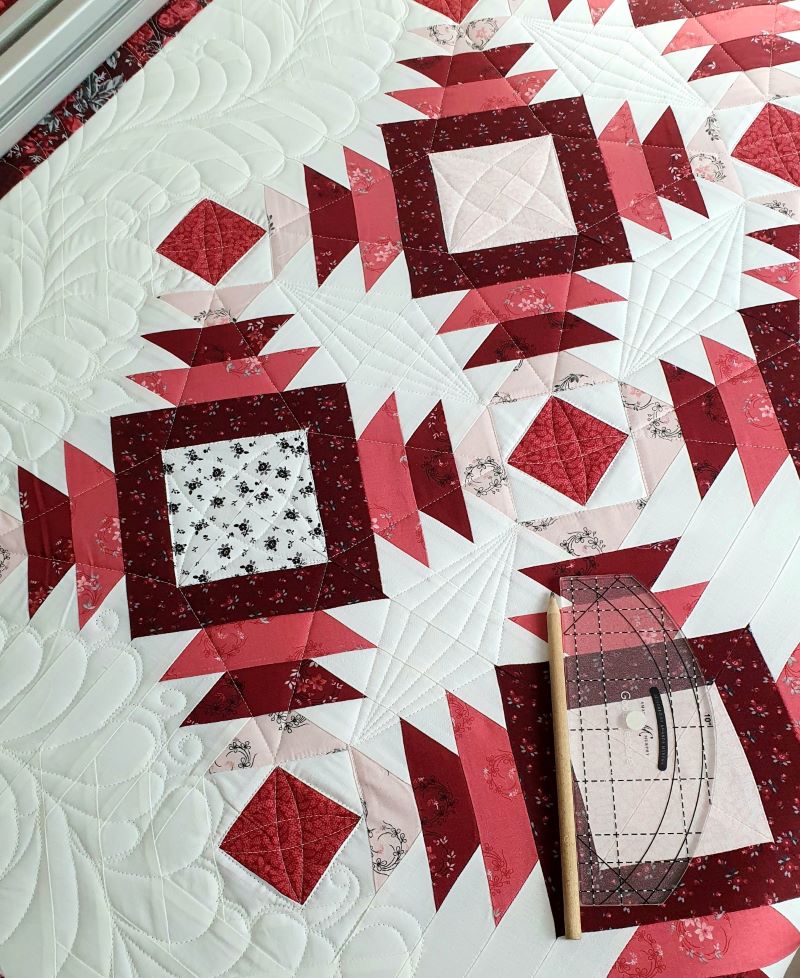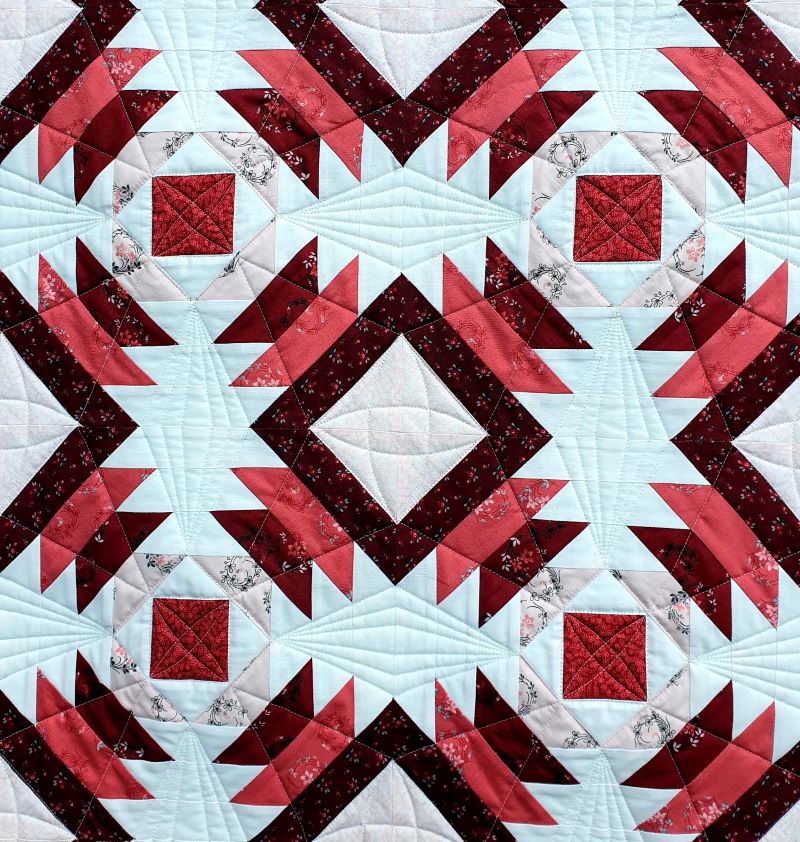 The wide edge received a feather edging.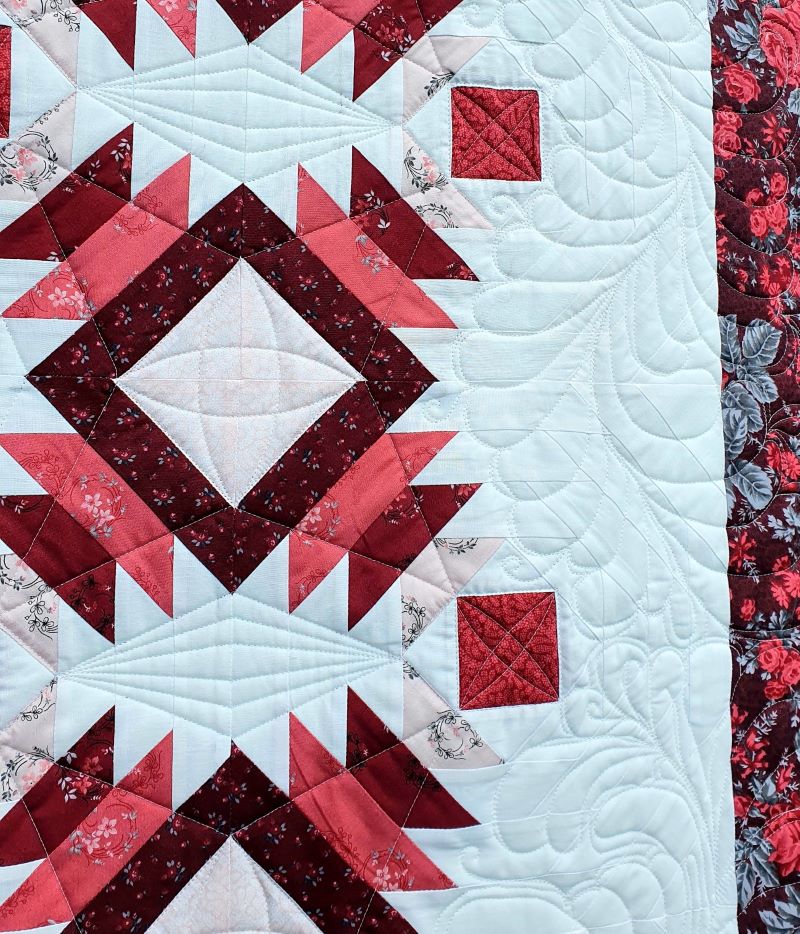 Anyone who has ever quilted feathers hands-free with the sewing machine or longarm, White, that it's not that easy. I have to practice each time beforehand: first with paper and pencil, then with the longarm on a piece of test fabric.
The result is this gem: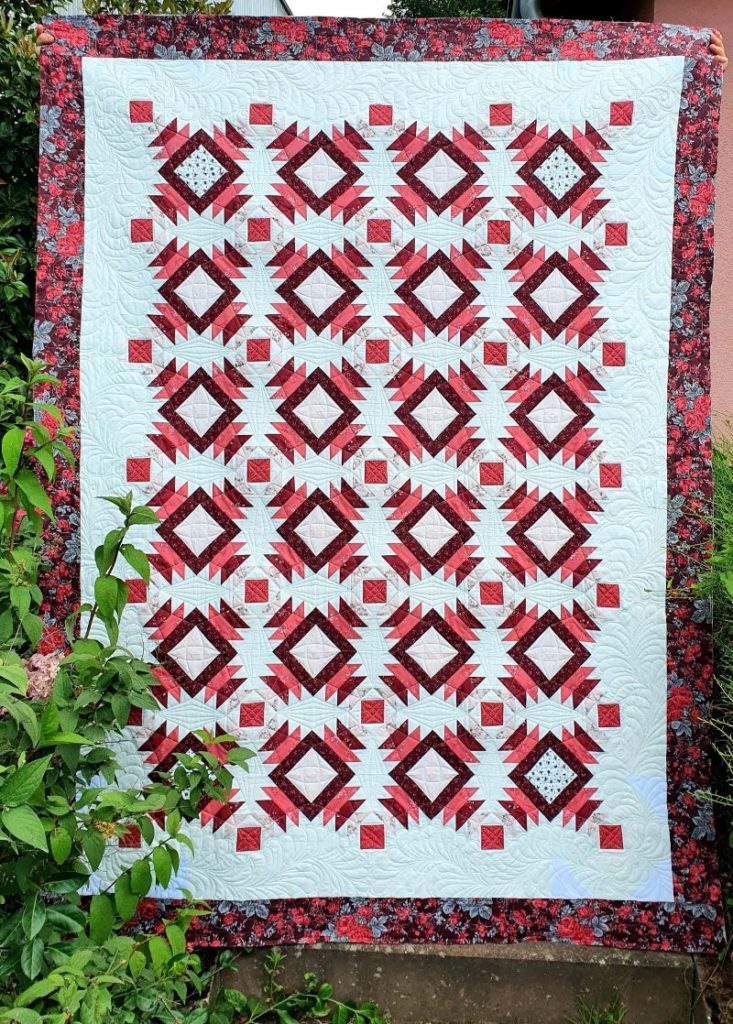 Now I just have to find time for the binding…
Take care and stay healthy!
Your Ines