Das Biesen-Binding (Flange-Binding)
(This post includes unpaid advertising)
I have to admit: sewing by hand is definitely not one of my preferences. And that's how I try to bind quilts, who don't leave my house, to do with the sewing machine. One disadvantage is, that the back usually doesn't look so nice and even, because in a way "blind" sews. I was all the more impressed, when Nicole told me that "Biesen-Binding" (Flange binding) showed! It is easy to sew:
First, the required length of the binding is measured. Then you cut from the plain-colored fabric 1 1/2″ wide stripes, that will be the piping. You need the colorful fabric 1 1/4″ wide stripes.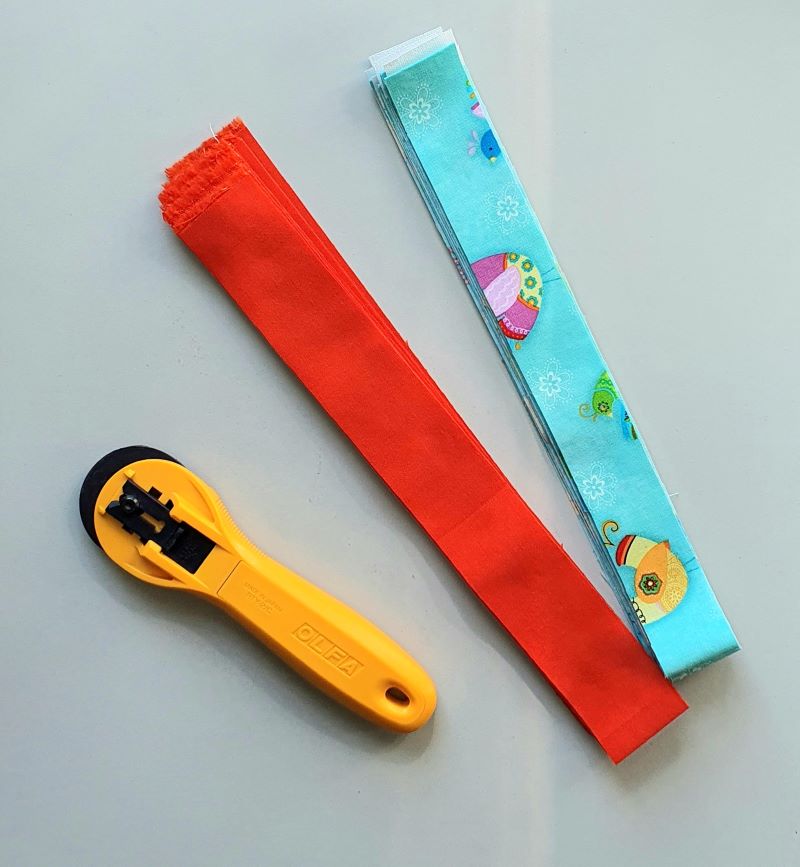 Now sew all the plain-colored stripes right to right and then the colored stripes, each under 45 °.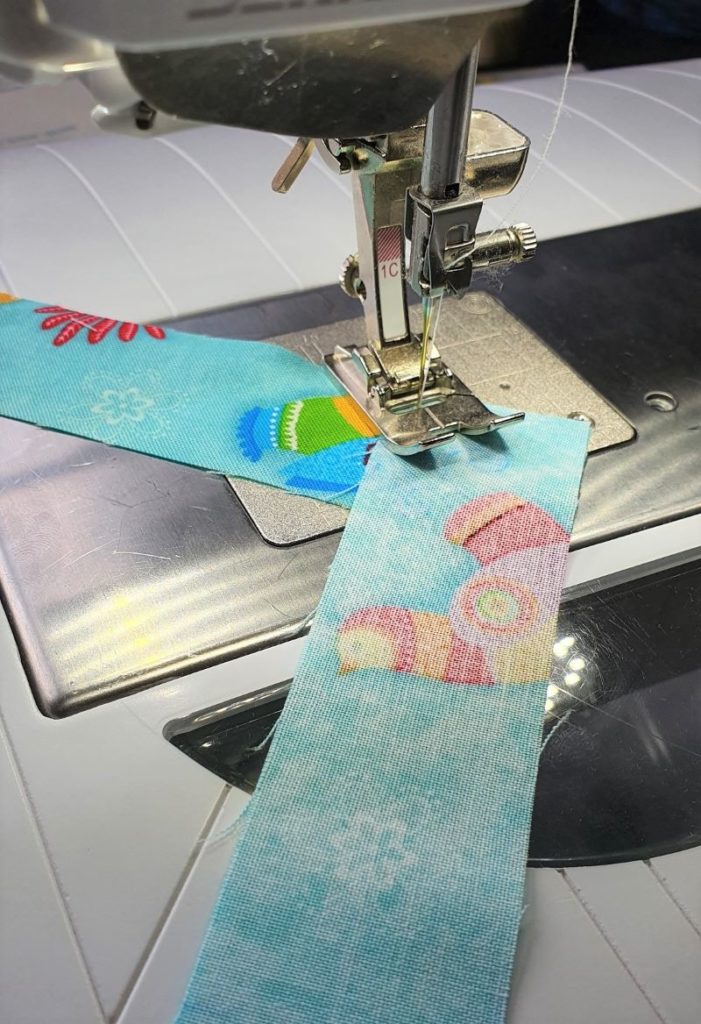 Now put the strip parts on top of each other right and right and with 1/4″ Sew seam allowance together.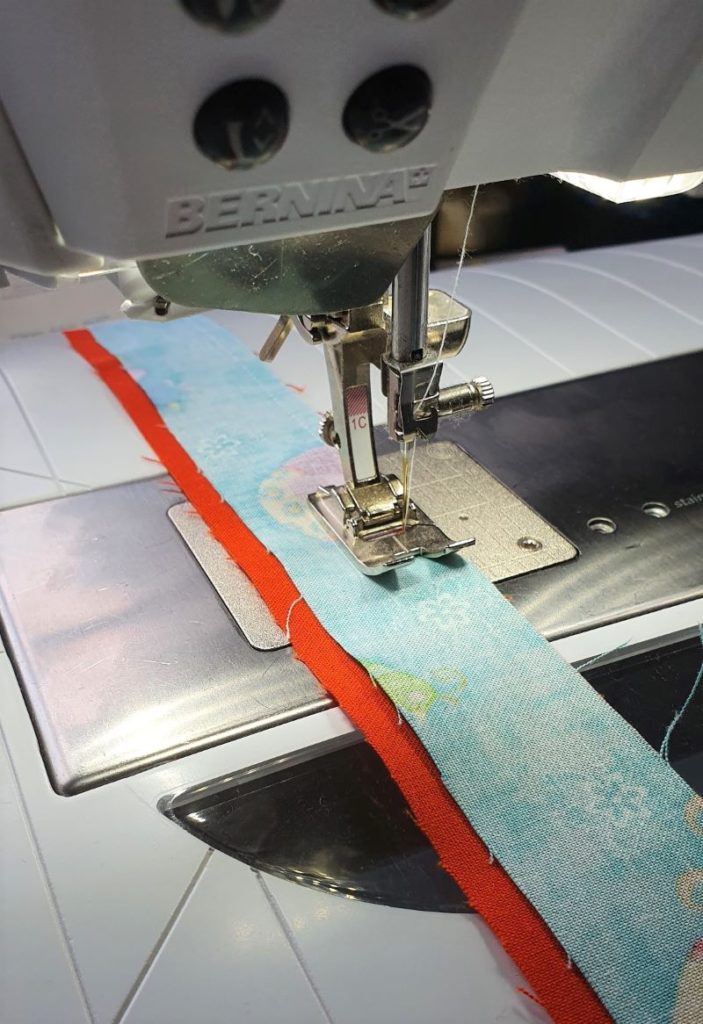 Unfold the fabric and smooth it down with your fingernail (or sewing roller)…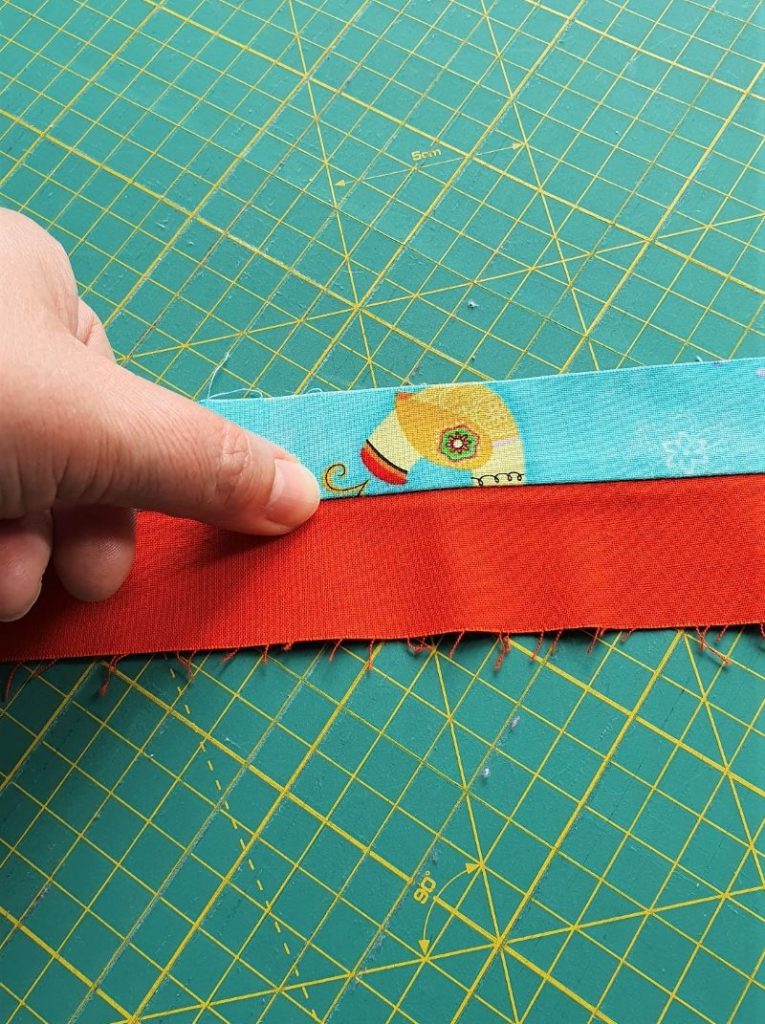 …, close the other side in the middle and iron well. The binding looks like this: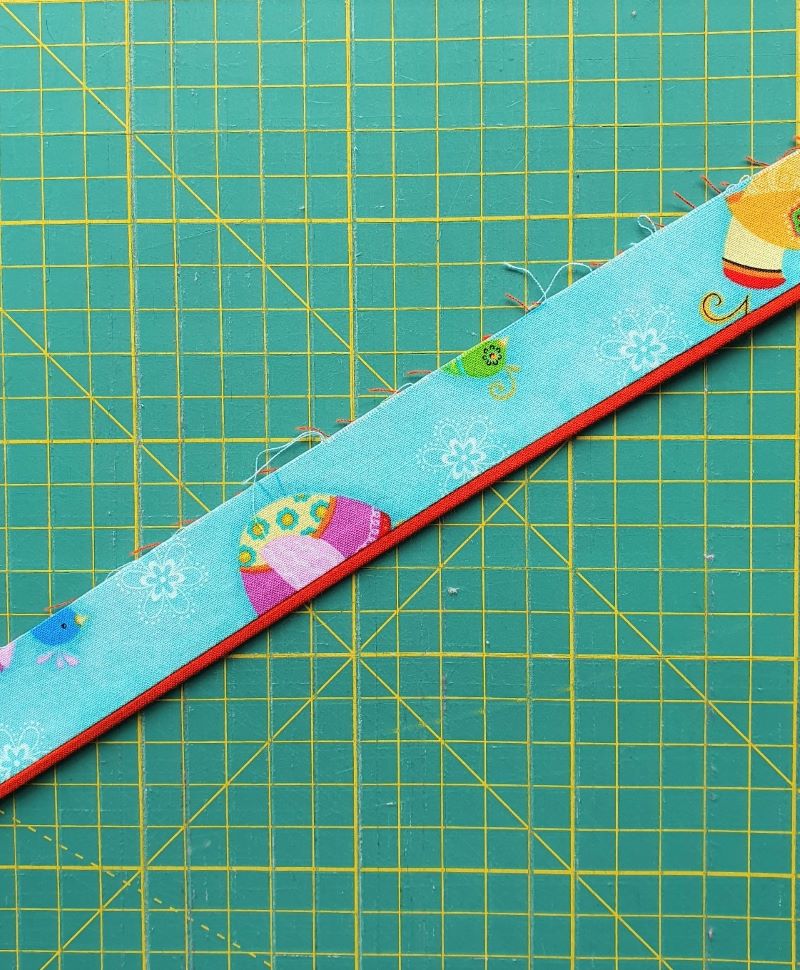 Now the binding with the "Biesenseite" Sew up on the back of the quilt, the seam allowance is 1/4 again″.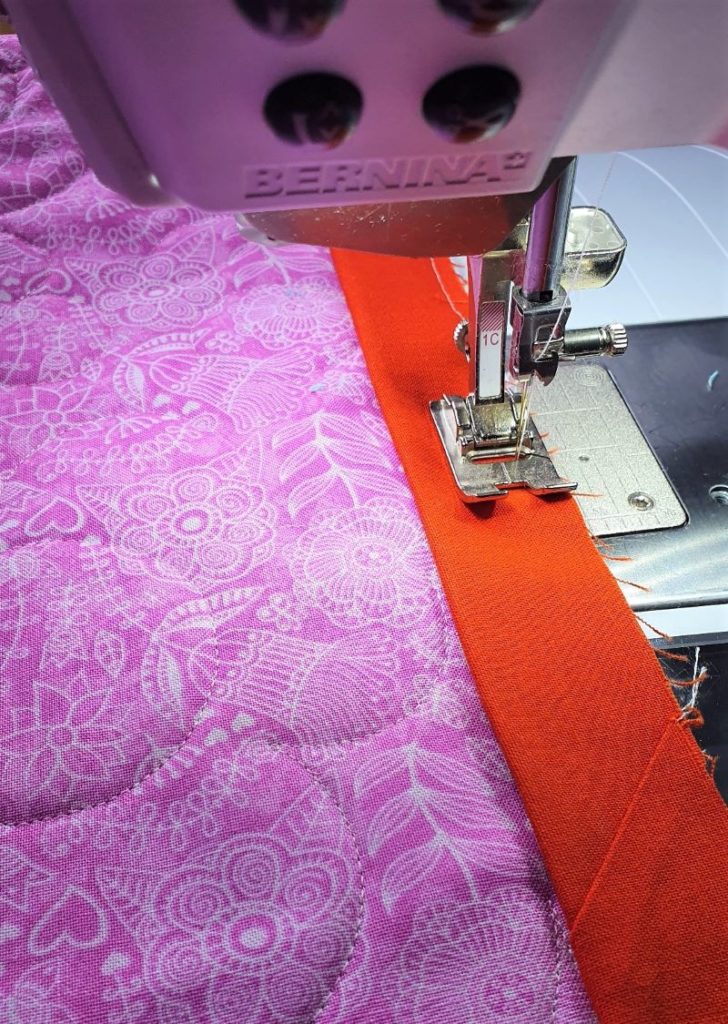 Smooth out the binding and fold it to the front. With the sewing machine, the binding between piping and colored fabric is attached with a seam on the front of the quilt.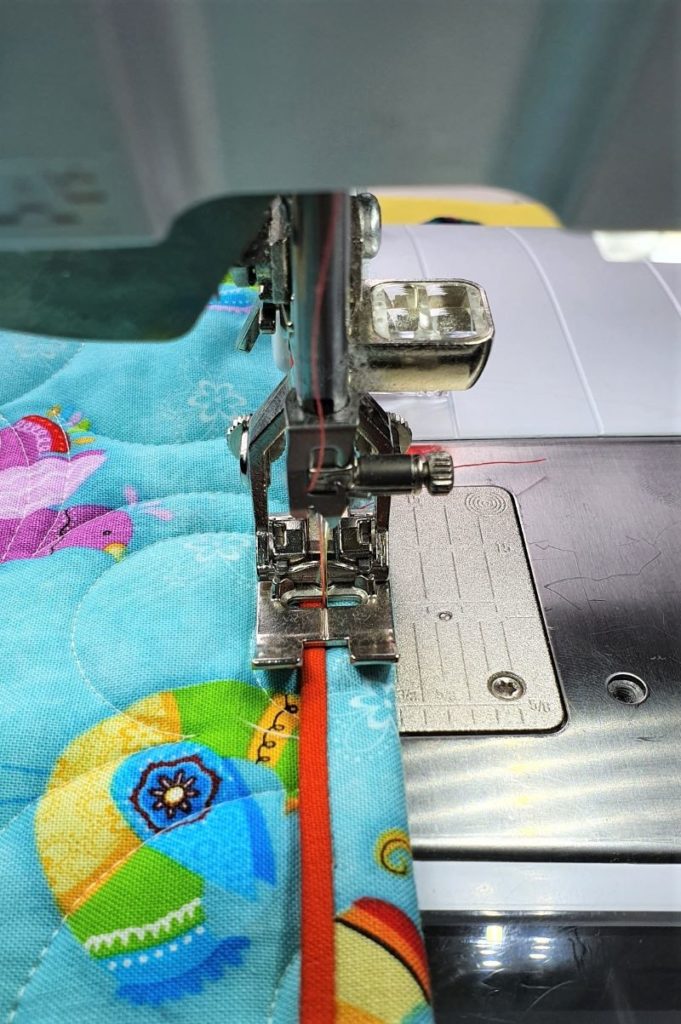 And this is what the result looks like! Brilliant!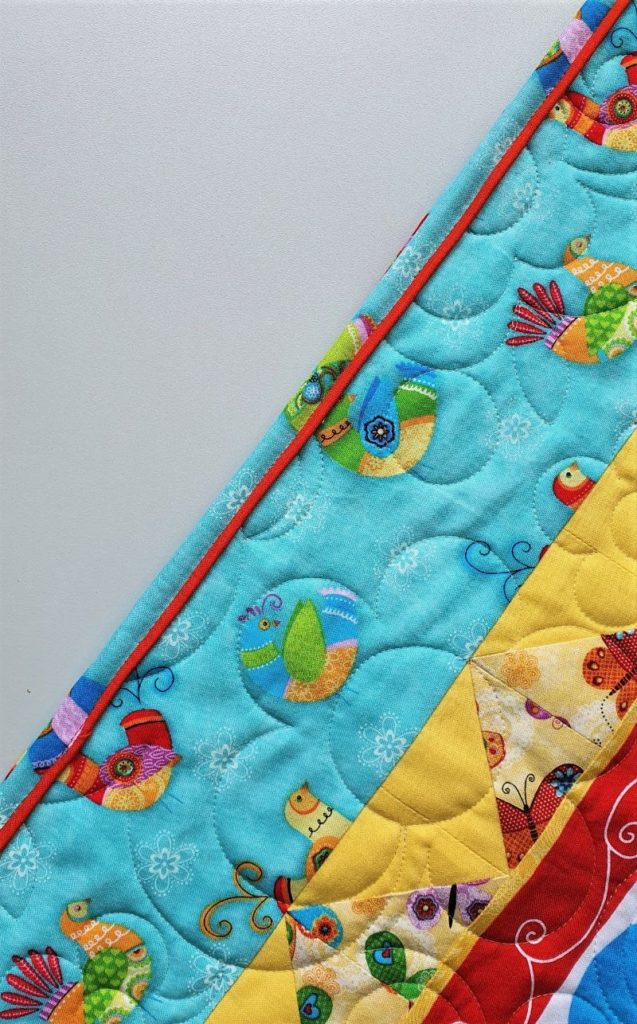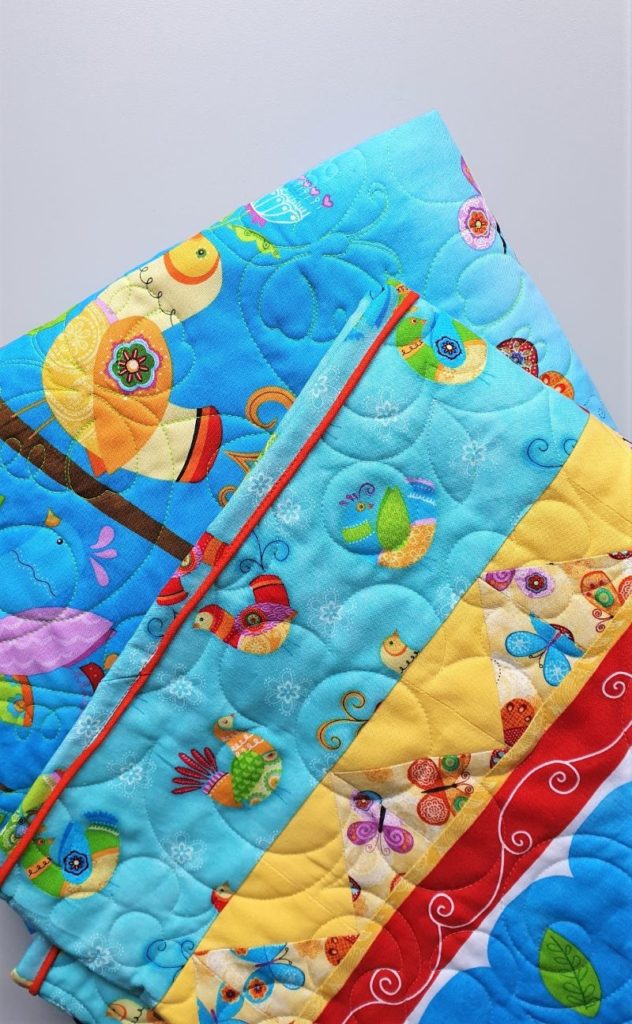 Here's a look at the whole quilt from the front….
... and from behind. The quilt pattern, which I used here, is the pantograph "Flower"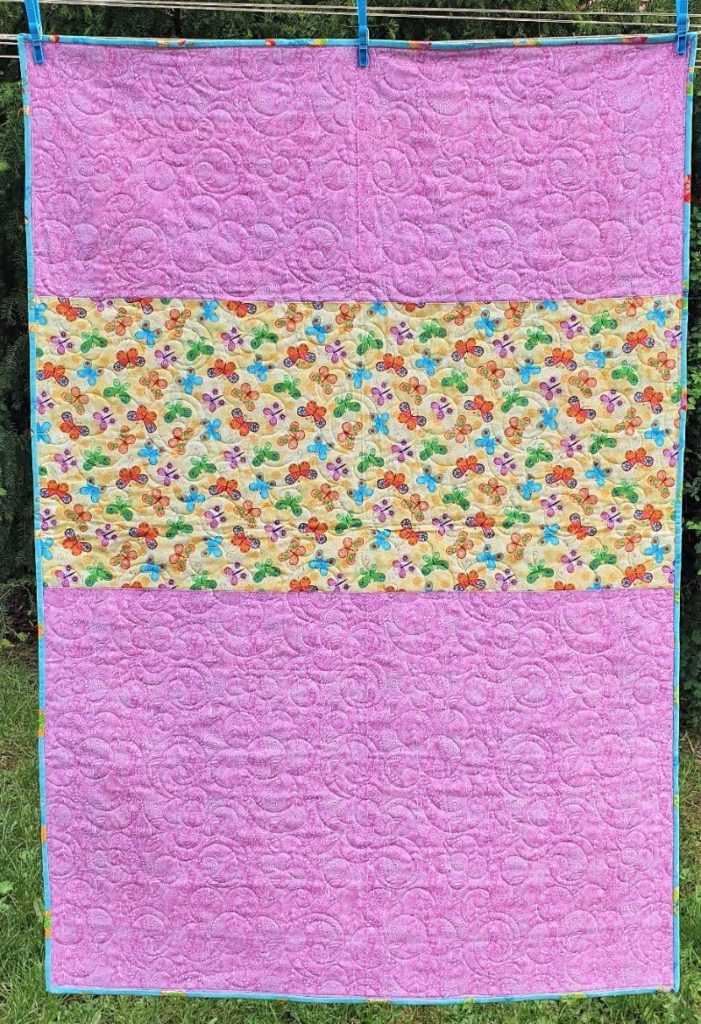 There is a second one for this children's quilt: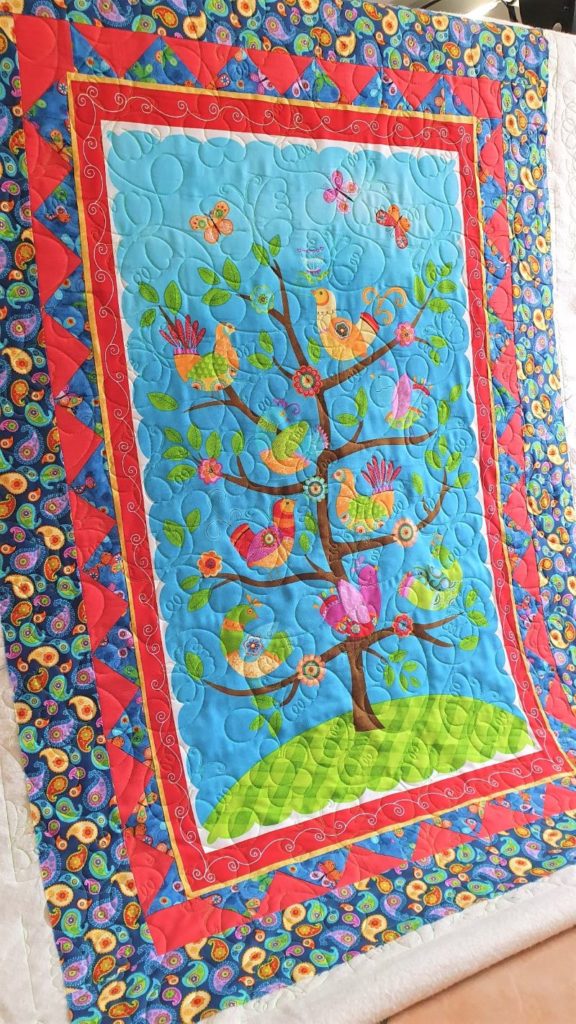 I have this with the pantograph "Butterfly" straight seams.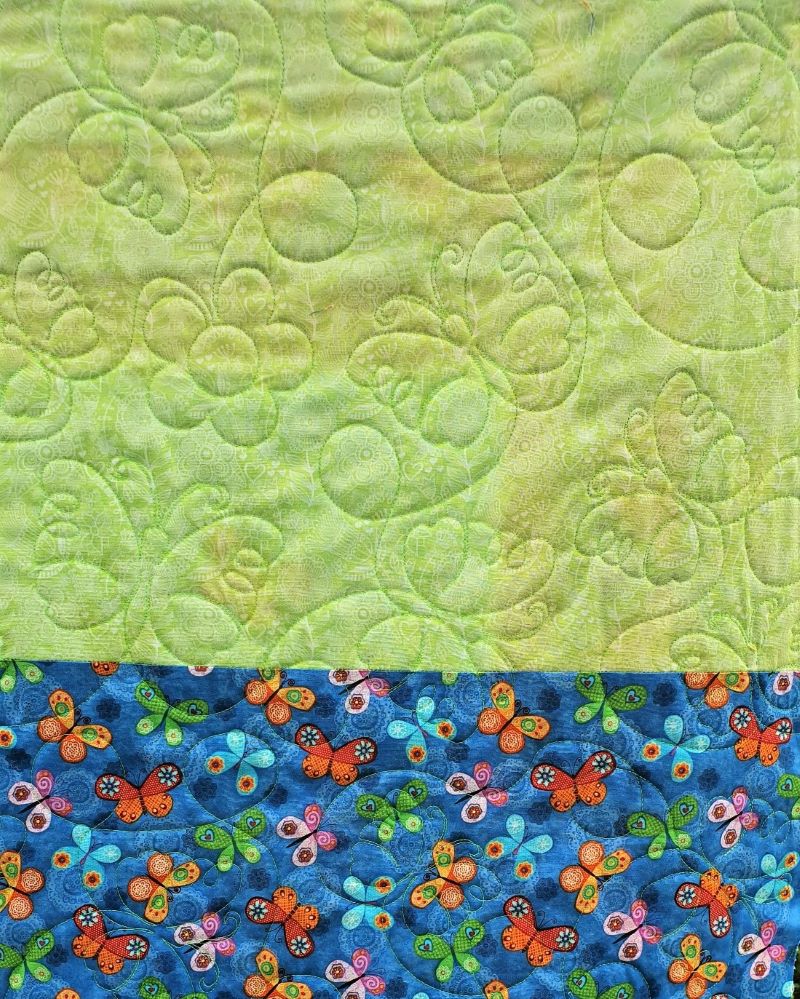 He'll get his binding tomorrow. And who, and, a tuck binding!
Both quilts are approx. 85 cm x 125 cm (33,5″ x 49,2″) big. You can buy purchased from me. Also, who is interested, please contact me by mail.
With these two colorful children's quilts I say goodbye to the weekend.
Take care and stay healthy!
Your Ines