#2 Quilts, Quilts, Quilts…
(This post includes unpaid advertising)
And it's almost over again , the summer. The temperatures are more bearable and there is a little rain every now and then, which nature gratefully accepts. My sewing machine has seldom stood still in the past few weeks. Many individual quilt blocks were created. And a lot has happened on my long arm in the last few weeks. I was allowed to complete many quilts as such. Let me show you some pictures today.
Let's start with that "Unicornquilt" from Judith. Based on a pattern from the book "Once upon a Pixel" by Irene von www.sugaridoo.com this quilt is made: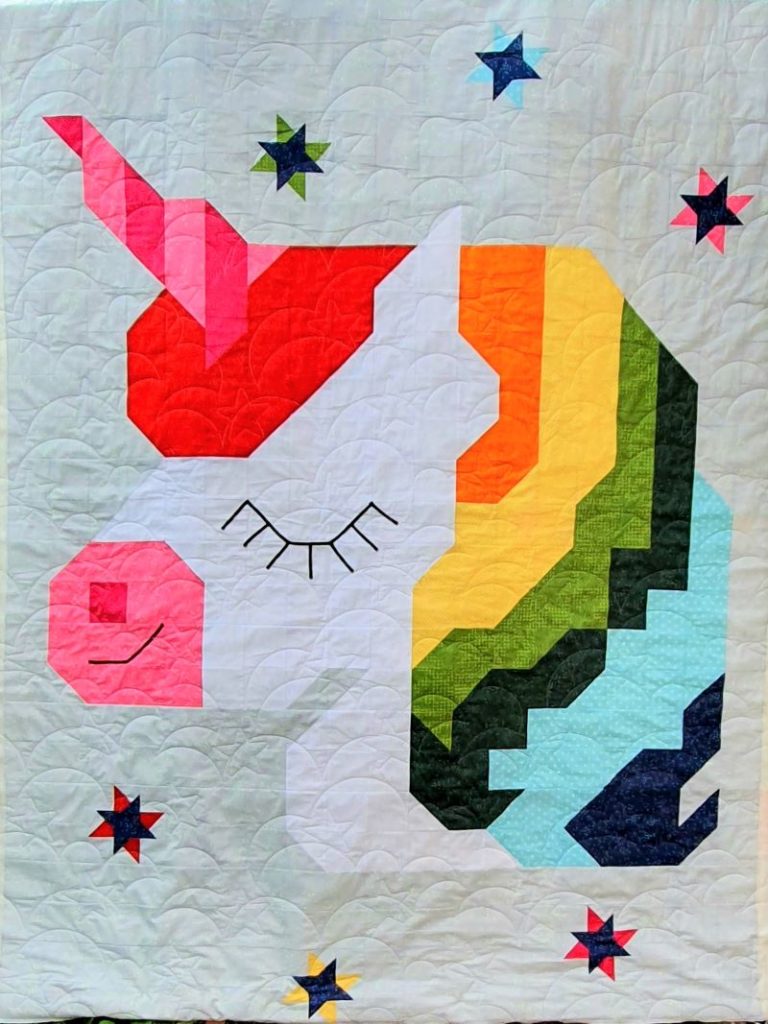 Judith has, how fitting, for the pantograph "Nighty Night" decided.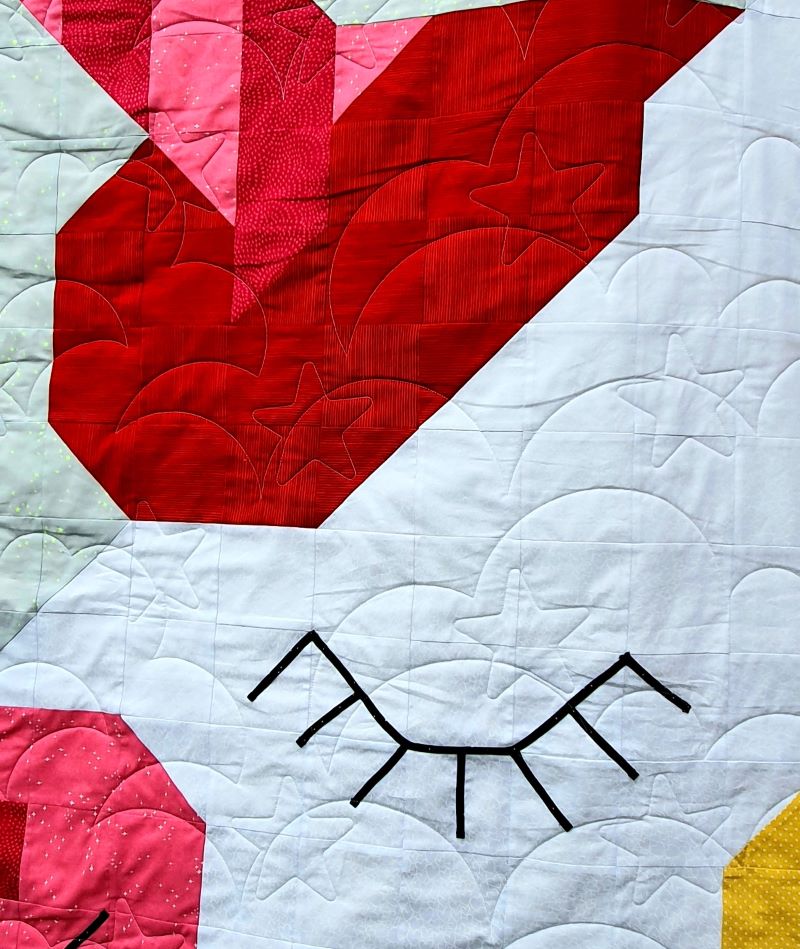 did you know, that the unicorn is supposed to be the noblest mythical creature and is a symbol of the good? N / A, I can speak of luck there, to have something like that under the needle!
Then the postman handed me Eszter's first work: a top with blocks from the pattern "6Heads12Blocks2017" (you can read more about it here). Eszter has the pantograph for her quilt "Pepples Shell" elected. I enlarged the pattern three times (with the Q-Matic this is possible), so that the quilt pattern harmonizes better with the patchwork pattern: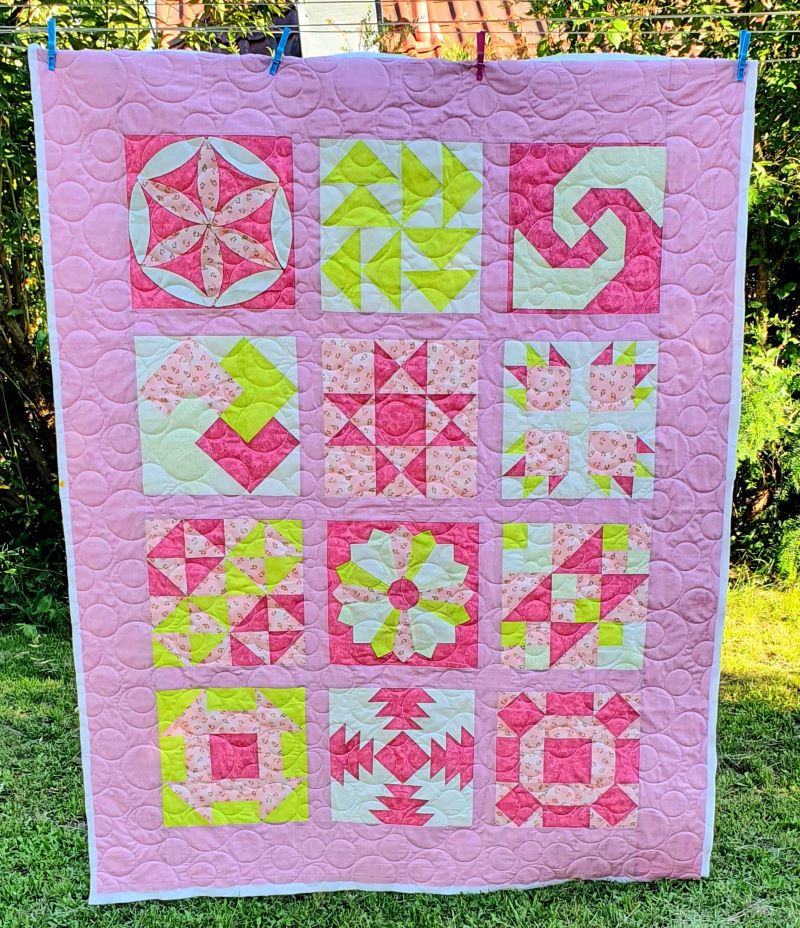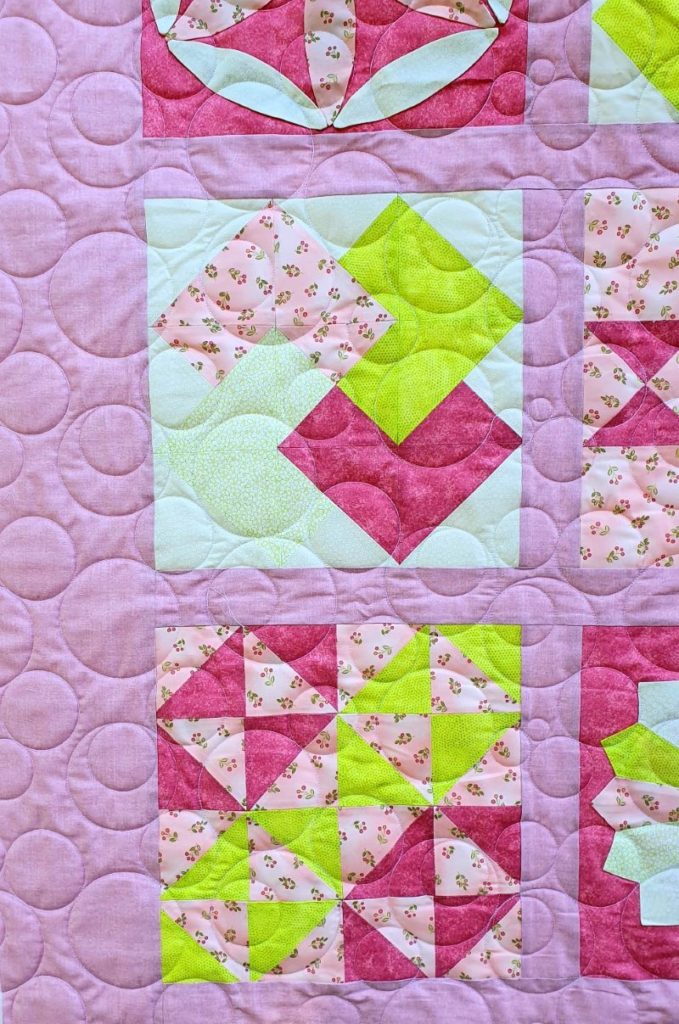 You surely agree with me, when I say: "Not bad for a first quilt!"
Afterwards Sonja brought me a very special quilt: a wedding quilt! He is a stately 99″ x 99″. The pattern is called "Honeymoon Log Cabin" and is from the book "Extraordinary Log Cabin Quilts" by Judy Martin.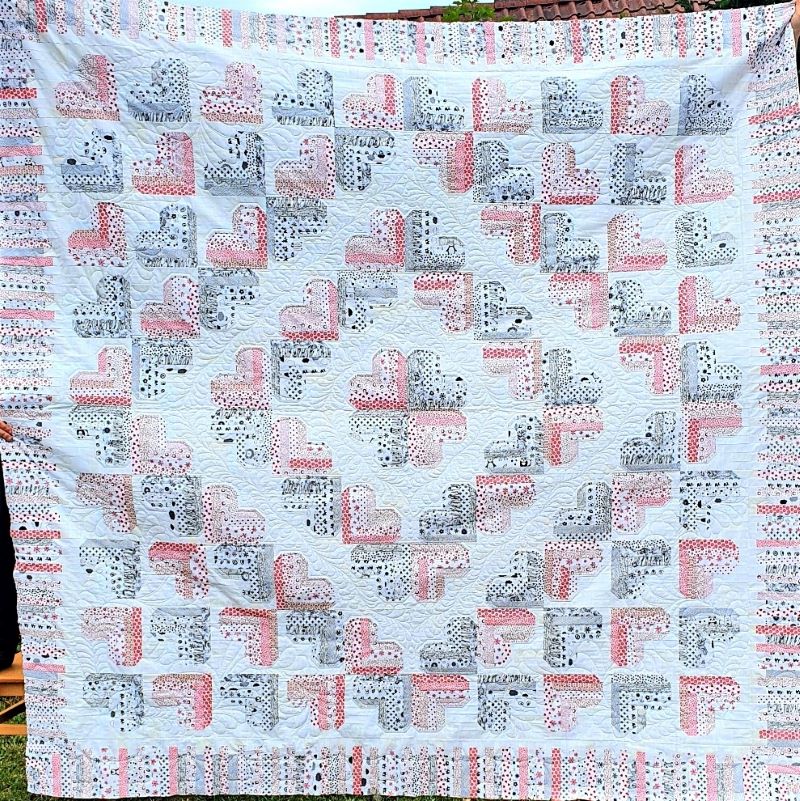 It took two helpers standing on chairs, to show you this quilt in all its glory! The quilt received a freemotion quilting: I quilted the entire quilt with feathers freehand according to the pattern. The edge received a ruler quilting, of course hearts!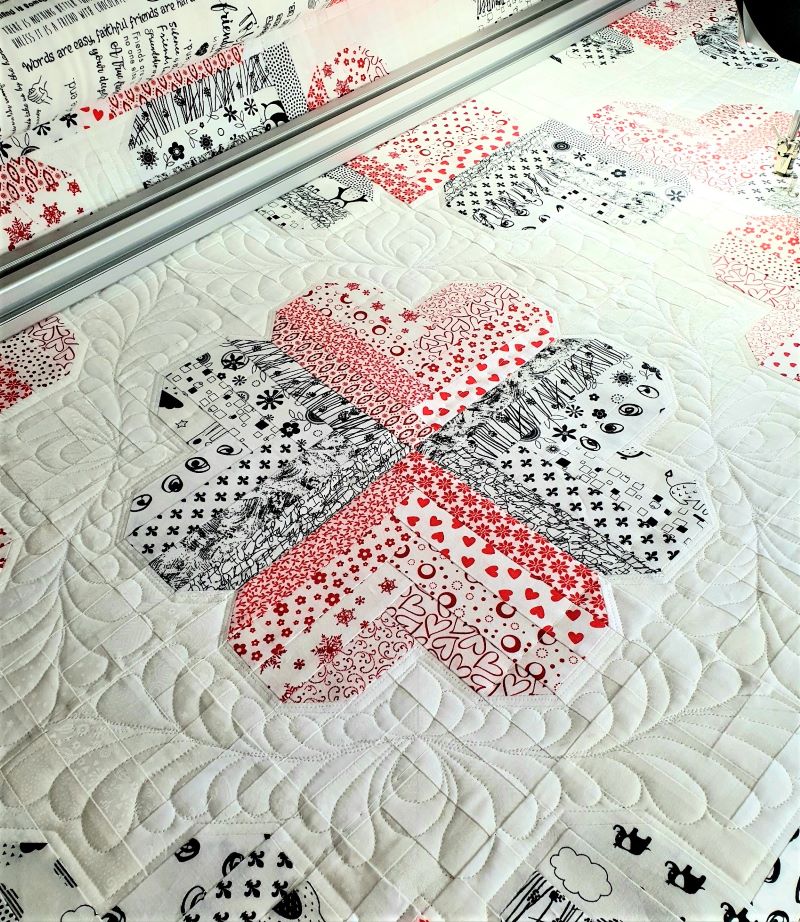 Who of you has ever quilted feathers with a sewing machine or long arm?, White, that it's not that easy. I take paper and pencil first, In order to practice. Then a test quilt sandwich is placed on the long arm, for the right one "Flow". Only then does the quilt begin!
The diagonal, I filled white areas with these feathers. The corners were each given a big heart, also quilted from feathers. (Unfortunately, you can't really see it in this photo…)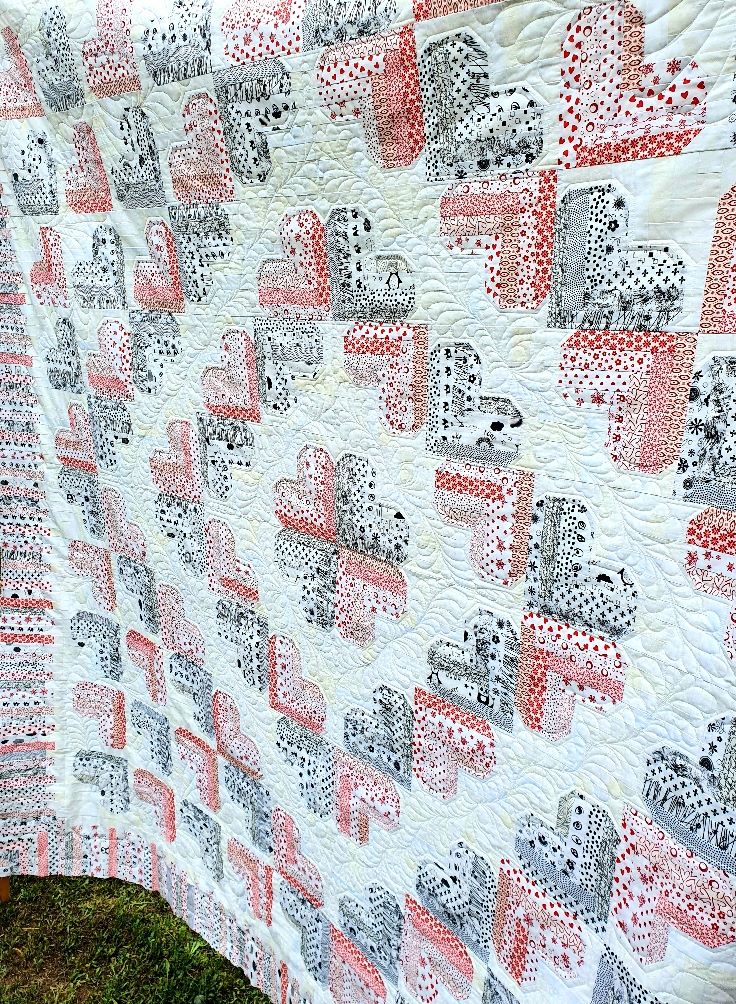 Then Heike brought me a real UFO! 2011 she had at a monthly sample course of the "Patchworkhimmels" participated in Grünstadt and one "3-D-Quilt" together. It had already started, hand quilting the top. But at some point everything was gone in the closet… So, here it is now! Quilted on the long arm.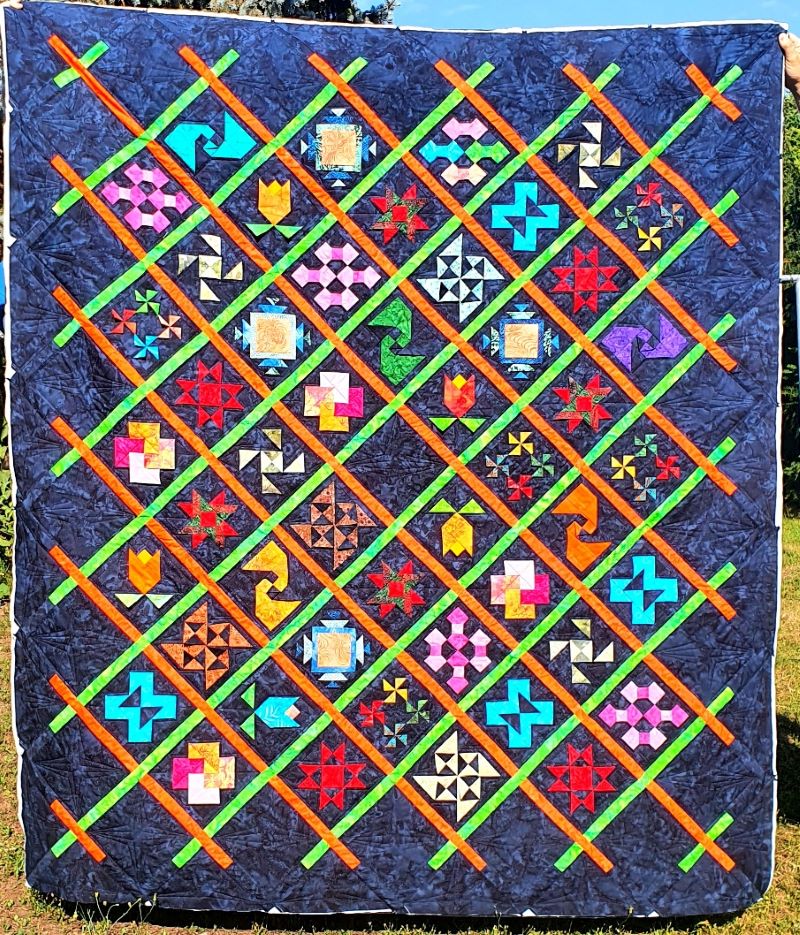 With the ruler I emphasized every single pattern again, so that the 3-D effect is emphasized more. Here are some examples: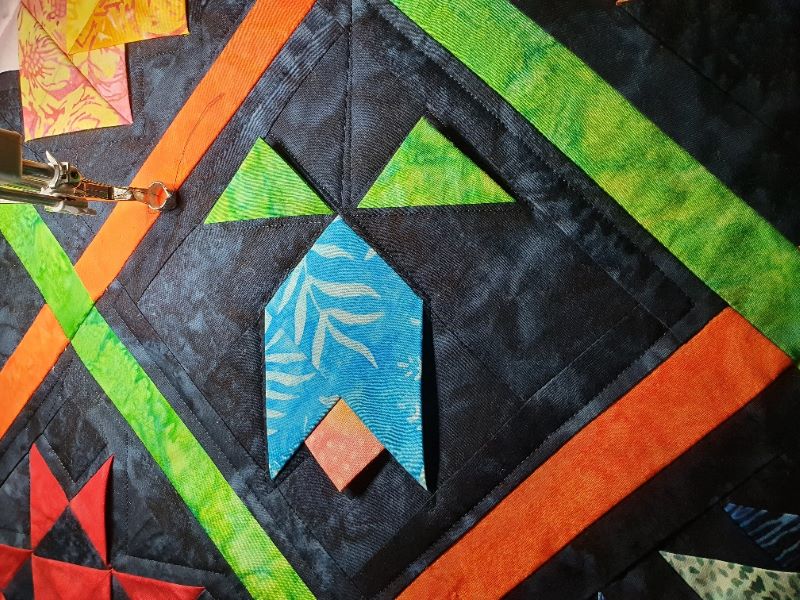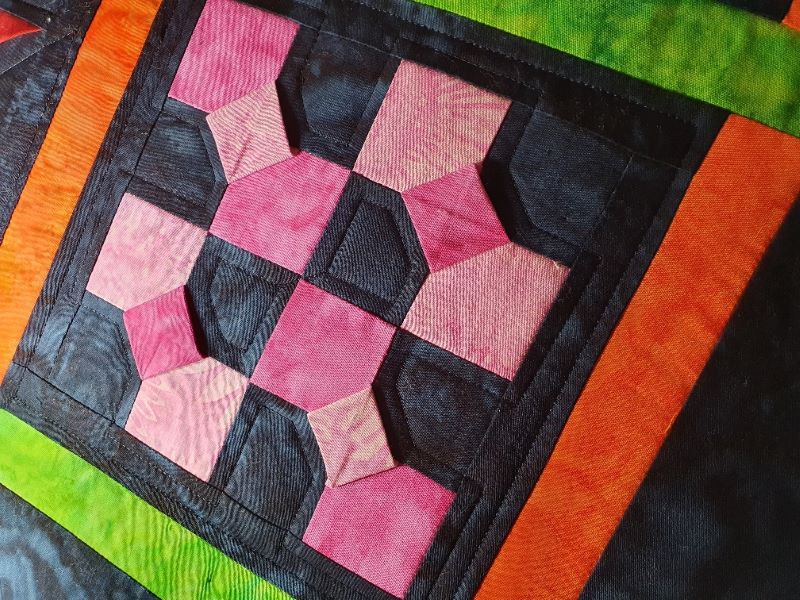 It would have been a shame, if the quilt had slumbered in the closet, or?
I can show you these photos of the next quilt: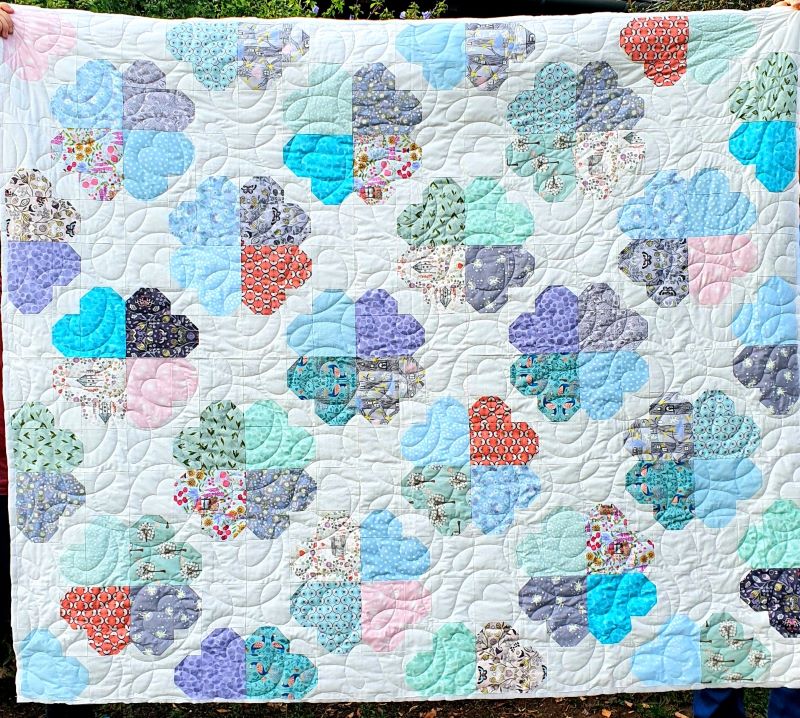 One has the impression, as if hearts were dancing…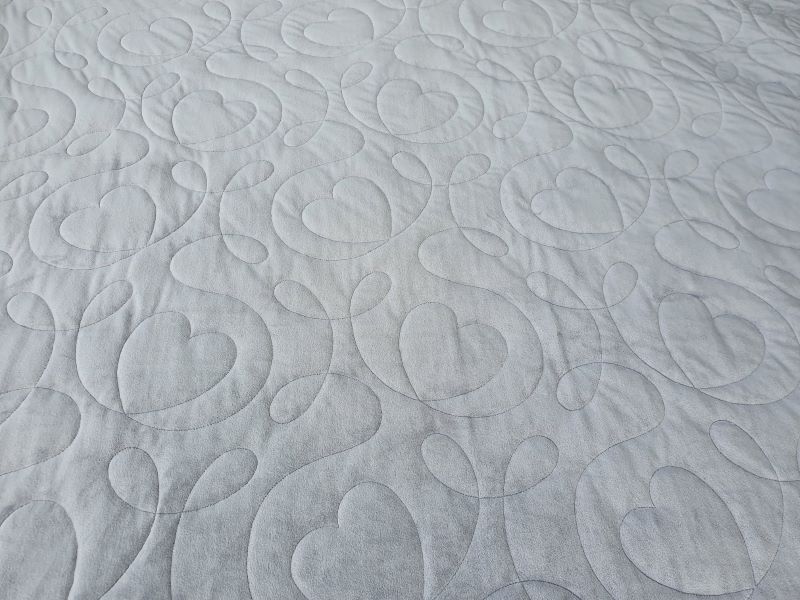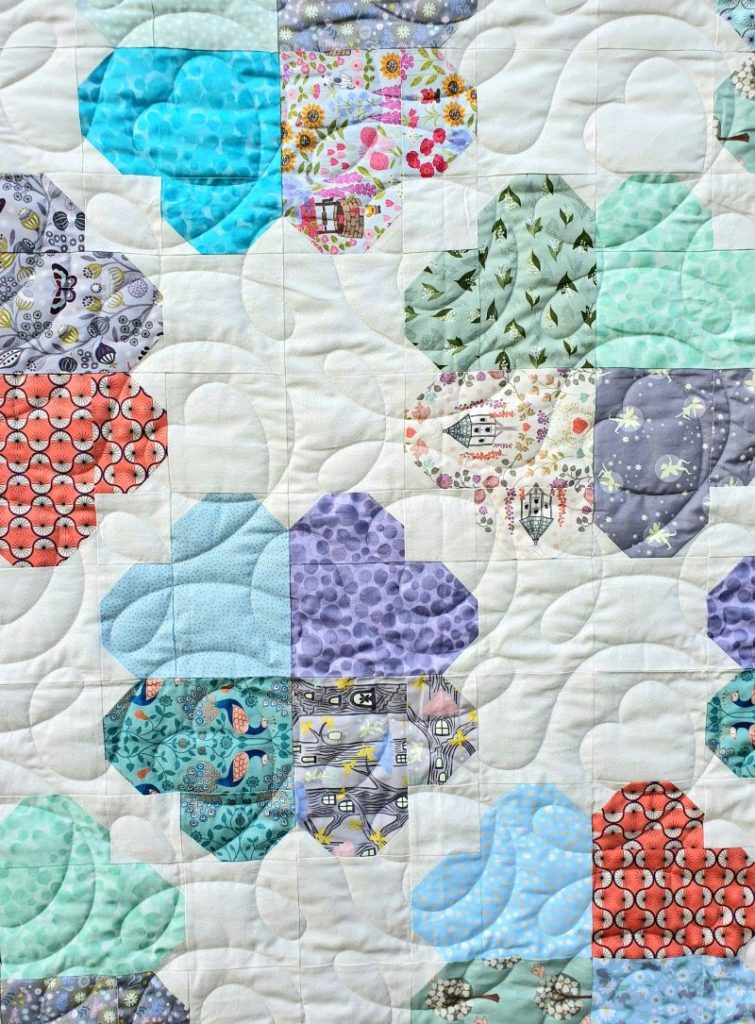 Finally, so that it doesn't get too much all at once, nor this quilt from my customer Heike S.
According to the pattern "South Africa" Gunhild Müller created this color symphony!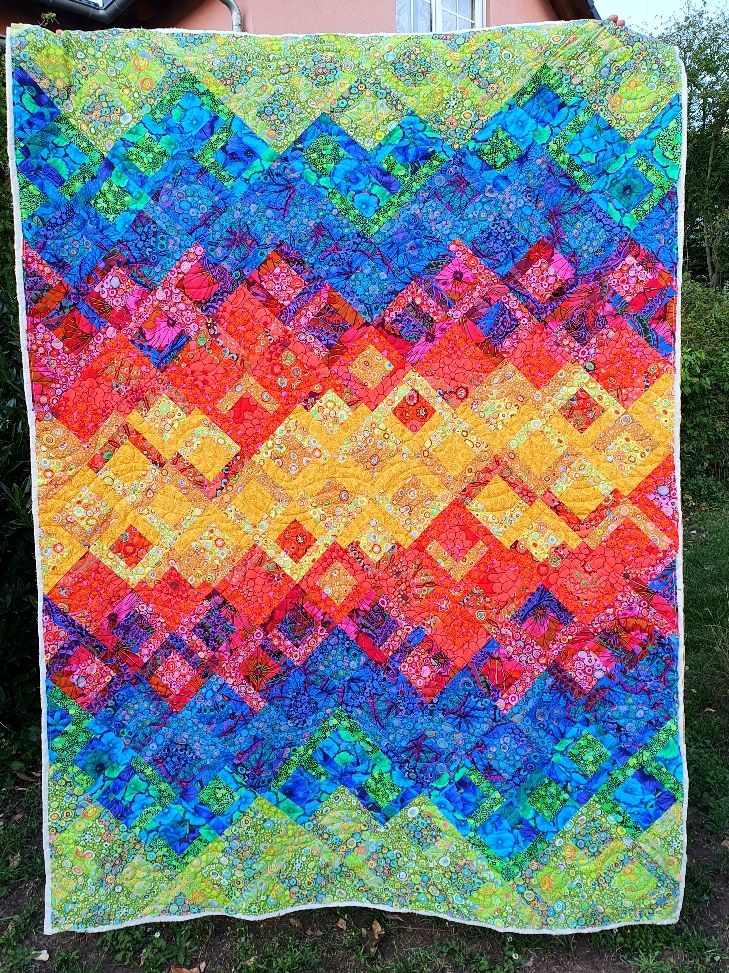 Fabrics from Kaffe Fassett and a matching multicolor thread meet the pantograph "Seafoam" by www.urbanelementz.com. Great!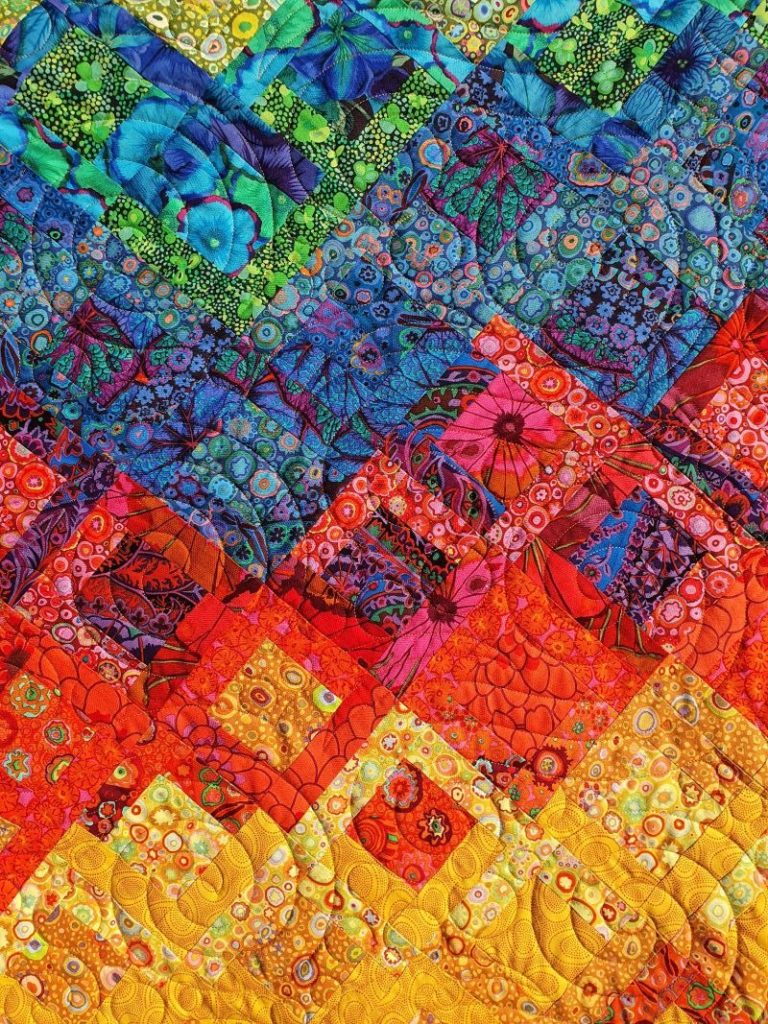 The next quilts are already waiting for their appearance. You can be curious!
Take care and stay healthy!
Your Ines