There's much to see…
(This post includes unpaid advertising)
… There's much to see quilt gallery. And also the quilt pattern gallery is refilled.
There's much to see. There's much to see- There's much to see, individual motifs or an all-over quilting, they jumped off my long arm. Thank you very much for your trust! It gave me great pleasure, to quilt for you.
I hope, you had a good start into the new year. Of course with lots of great sewing- and quilt ideas.
I am with the "Funny Squares Quilt" (39″ x 52″) started the new year. Which one of you is on Instagram, find the instructions at @frau_shneider. Actually, I just wanted to look through my stash for this quilt. but… how it is. You sew a block as a test, then a second and third and …
And hey presto the top is done.
Now this top is still waiting to be quilted soon, because the finished quilt has a long journey ahead of it as a gift for a newcomer to earth…
Another quilt top is also finished: The one from my snowflake quilt. Last year I designed four different snowflakes with the Program EQ8. (You can find the instructions in mine Shop.) The girls of our NewBEEgermany, whose "queen" I was last January, have sewn diligently. Many individual blocks were created. Sewn together to form a quilt top, my snowflakes now go on the long arm like this: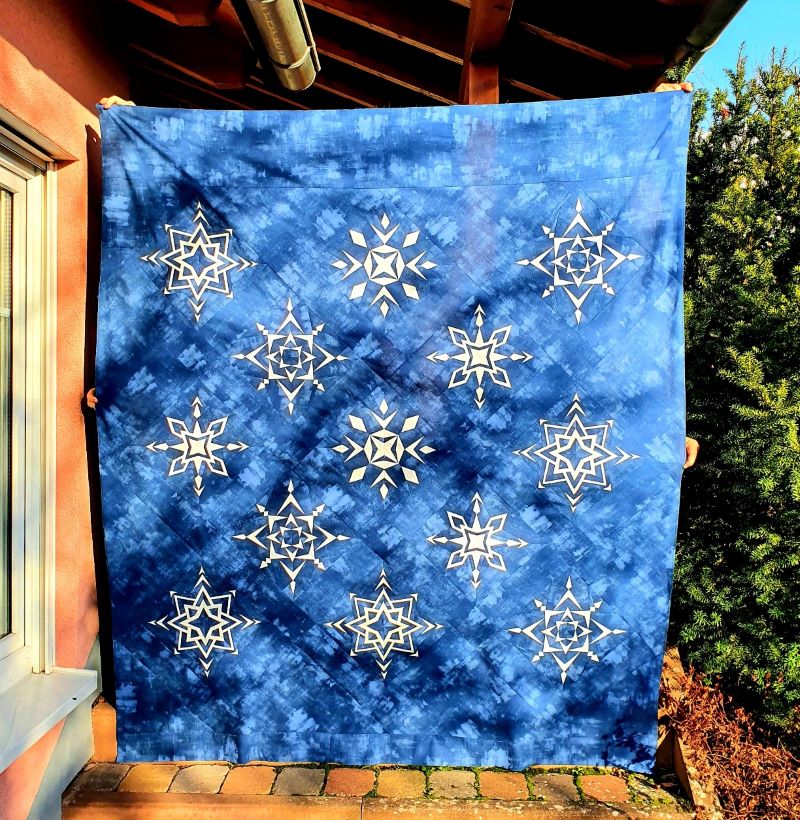 I deliberately increased the individual distances between the blocks.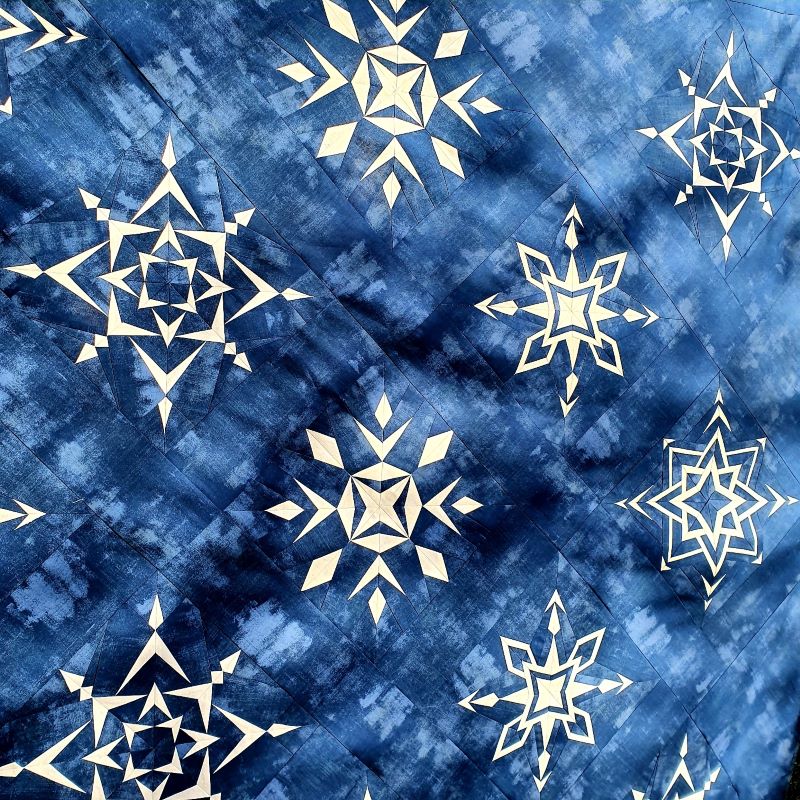 Because a true one "Snow" as a quilt pattern should spread over the top. I was there for that Anne Bright Design browse and got me for the quilt pattern "Snow Crystals" decided.
I'm excited myself, what the quilt will look like in the end… I'll get back to you with pictures of the finished quilt.
Until then! Happy quilting!
Ines